Community project receives huge praise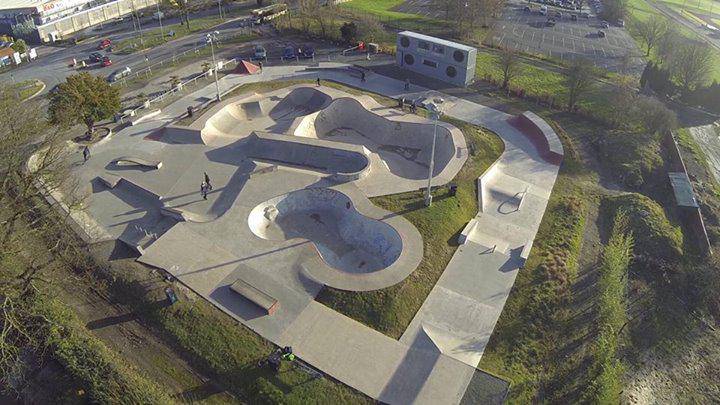 Hereford skatepark has been voted number 3 out of the top 10 skateparks in the UK by Mpora.com, the UK's largest action sports and adventure website.
The skatepark is a community project, and is owned and managed by a charitable company - Wheeled Sports 4 Hereford Ltd, all money raised has been through grants and donations organised by the project group.
Brian Stephens, Trustee, Wheeled Sports 4 Hereford Ltd said:
"Those of us who make up the Skatepark Project Team were very pleased to get the notification from MPORA that they had included Hereford in their Top Ten Skateparks in the UK."


"We have received tremendous help from Dave Tristram, Project Development Officer for the Voluntary and Community Sector at Herefordshire Council and HVOSS with many of our funding bids over the 12 years or so since the project started and they continue to offer their wholehearted support."

"It's testament to the efforts of local people getting together to make this project such a success"
Denise Parkinson, chairman Wheeled Sports 4 Hereford said :-
"It is fantastic to see that Hereford is recognised as one of the top three Skateparks in the country. I see this as recognition of the work done over the years by all the volunteers and in particular Brian Stephens in response to the needs of the Hereford Skatepark users"
To view the article please visit www.mpora.com/skateboarding/best-skateparks-uk-10-best-places-bmx-skateboard-country
For more information about Hereford skatepark please visit www.herefordskatepark.co.uk
To find out how Herefordshire Councils' funding team could help your community project please visit www.herefordshire.gov.uk/grants
Published: Thursday, 26th May 2016