Herefordshire comes together to witness the Proclamation Ceremony of King Charles III
We came together yesterday following the passing of our late Sovereign, Her Majesty Queen Elizabeth II. Our sadness at this time is shared by people across the globe, as we remember with affection and gratitude the lifetime of service given by our longest-reigning Monarch.

The basis on which our monarchy is built has ensured that through the centuries the Crown has passed in an unbroken line of succession.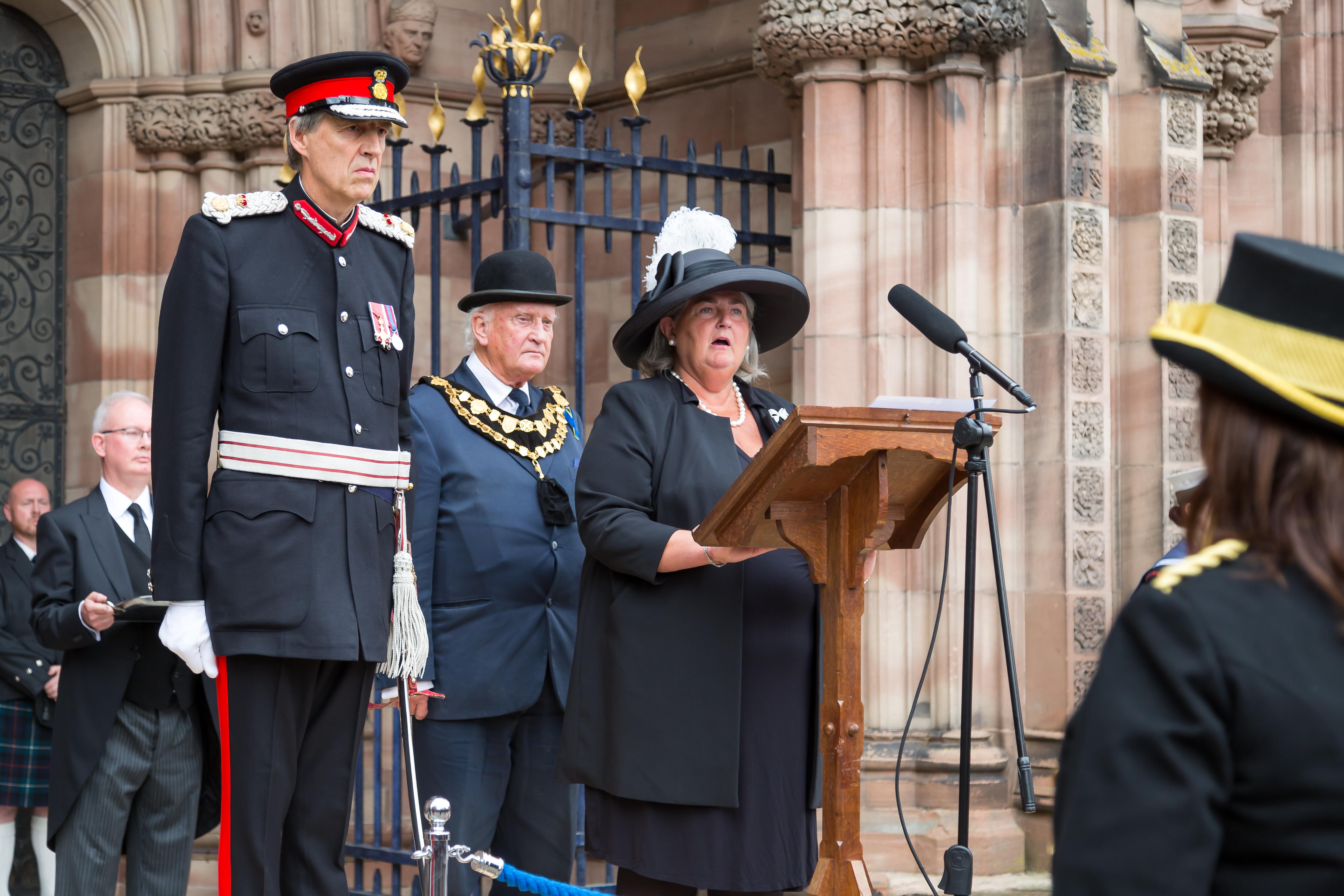 The Accession Council met at St James's Palace on Saturday 10 September to proclaim our new Sovereign, King Charles III. Following this ceremony The High Sheriffs are required to read the Proclamation in the areas of their jurisdiction the next day.

Yesterday The High Sheriff of Herefordshire read the Proclamation at Hereford Cathedral, with the Lord-Lieutenant and the Chairman of Herefordshire Council present. The ceremony marked the Proclamation to the people of Herefordshire of the beginning of our new King's reign.

The event was attended by a large number of key Herefordshire officials and members of the public who stood outside the Cathedral to witness this historic event.