Funding awarded for 'Destination Hereford' project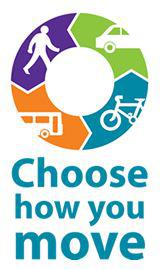 Herefordshire Council has been awarded a £1.5 million share of the £60 million Sustainable Travel Access Fund awarded by central government.
The funding has been awarded to support the council's 'Destination Hereford' project, which aims to make the city a beacon for walking and cycling in the UK.
It will support a programme of local projects over three years from 2017 to 2020, with the aim to make walking and cycling a part of everyday life.
'Destination Hereford' will build on established links with local partners to deliver the 'Choose how you move' campaign. The aim of the initiative is to increase levels of walking and cycling across Herefordshire, contributing towards improved health and air quality for the county, reduced CO2 emissions and congestion and better access to jobs, education, training and local services.
The project forms a key part of the council's overall transport strategy by complementing investment in the infrastructure of the city. This includes the delivery of the Hereford City Centre Transport Package with the new city link road currently under construction, the South Wye Transport Package which will see the delivery of the Southern Link Road and the development of the Hereford Transport Package which includes the development of the Hereford Bypass.
Councillor Paul Rone, Cabinet minister for transport and roads, said: "Thousands more people will be encouraged to cycle and walk to work thanks to the government's award of £1.5 million to the county.

"With this fund, the council will be able to further invest in our 'Choose how you move' campaign, with safety and awareness training for cyclists, improved Park & Choose sites, additional secure cycle storage, bike repair and maintenance courses, improved road safety measures and bike hire opportunities."
For more information, visit the 'Destination Hereford' website