Council reaches out to vulnerable residents with advice and support to help worst hit
Residents who are struggling financially are being advised to visit the Herefordshire Council-run Money on your Mind (MOYM) webpages via Talk Community for advice. This includes help for those who are struggling to pay their bills, as well as general money-management advice and where to find cheaper deals for utility services.
The MOYM webpages also provide information about local organisations that may be able to help with food and energy bills as well as other essential household items. A number of these organisations have been funded through government's Household Support Fund (HSF). Some take direct applications, others take referrals from local support agencies, such as social workers, housing associations and Citizens Advice Herefordshire.
The council's HSF allocation is being distributed in accordance with government guidelines. At least one-third needs to be given to families with children. The same proportion will go to support pensioners on low incomes.
Support given so far:
Food vouchers for children entitled to free school meals for May half-term and summer holidays
Funding for trusted partners to deliver support for households struggling with food and/or energy bills as well as other essential household items
Further support will include:
Making a direct payment to pensioners on pension credit guarantee. We expect letters to go out on this in August
Councillor Pauline Crockett, cabinet member for health and adult wellbeing, says:
"Unfortunately, the already-high cost of many essential goods and services, including fuel, is set to increase further in the autumn. This is a really worrying prospect for most people and vulnerable groups in particular. The best thing to do is grab as much support and advice as possible during this difficult time."
Councillor Liz Harvey, cabinet member for finance, corporate services and planning, adds:
"We know lower-income families spend a bigger proportion of their household income on essentials. If you're eligible, you can get help to buy food, pay utility bills and receive food vouchers during the summer holiday if your children get free school meals. So many people are struggling at the minute. Help is here for those most in need."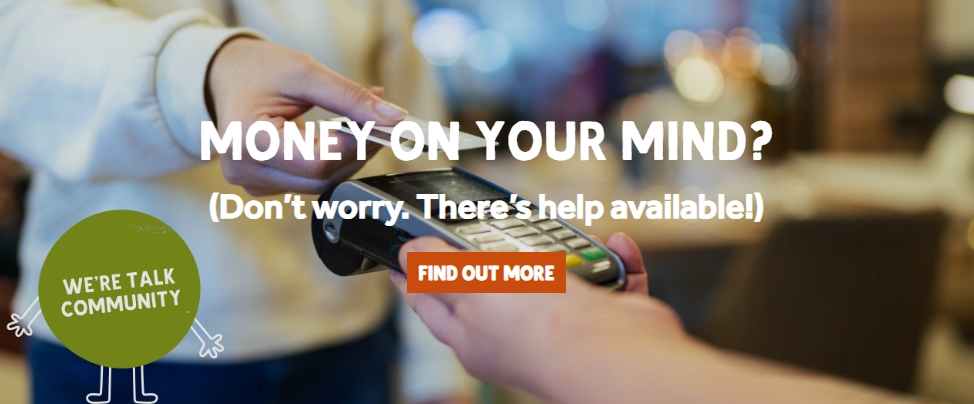 HSF Frequently asked questions
How much money is available and when does it end?
We received an allocation of £1.3 million in government funding to help those hardest hit by the cost of living crisis in Herefordshire. The money needs to be spent by end of September 2022.
Who is it for?
Most of the funding is already earmarked to help families with children and pensioners who would otherwise struggle with food and energy bills. More than 3,000 pensioners (on pension credit guarantee) and over 4,500 children who get free school meals will get help.
Other struggling households can also get support. For example, those who cannot increase their low income through work, including pensioners, disabled people, unpaid carers and parents of very young children. For more information, visit Talk Community's MOYM webpages, especially the section called: I Can't Pay My Bills.
Do you know someone who needs help but doesn't have internet access?
They can call Citizens Advice Herefordshire on 0344 826 9685 between 10am – 3pm on Mondays, Wednesdays and Fridays. They can offer lots of support and advice.
The Household Support Fund is provided by UK Government's Department for Work and Pensions.