Competition receives over 80 entries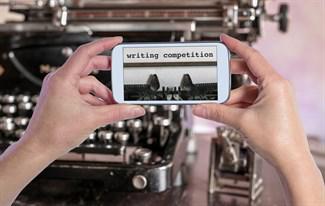 Seven local writers were awarded prizes for their essays in the Herefordshire writing competition, at the uplifting Thanksgiving service held in the cathedral on Saturday June 11 as part of the Queen's birthday celebration events.
Entitled "90 Years of Life" - children and adults were invited to submit 90 - 900 words of prose or a poem recounting an interview with a nonagenarian (a person between 90 and 99 years old) describing the joys, sorrows and changes of their lifetime. In the case of the schools this involved finding a 90 year old who came to their school and talked to groups of children about their life.
The winner of the over 21 Category was Robert Doran from Canon Pyon, who wrote movingly about "Our Remarkable old neighbour Jenny" who had gone through ups and downs of a long life, but had clearly never lost her sense of humour.
The winner of the Primary school age category was Miss Malak Abdullah, a pupil at Bishop of Herefords Bluecoat school, who wrote with great honesty in open verse about the changes that have happened during the last 90 years.
There were over 80 entries for the competition which was judged by Herefordshire local celebrity journalist Quentin Letts, and awarded by Her Majesty's Lord-Lieutenant, the Countess of Darnley.
Mr Letts said:-
"I really enjoyed reading such a huge variety of entries of both poems and prose that came from all ages, and from all over Herefordshire. It was almost impossible to judge as there were so many entries of such high quality."
The lucky winners were given a Kindle and the all the commended entrants were given tickets kindly donated by the West Midlands Safari Park as well as full meal tickets donated by Nandos.
Published: Wednesday, 15th June 2016