Herefordshire Libraries host free events to help residents get online

Between 18 and 22 October, Herefordshire Libraries will be holding a series of events to help beginners get online. The free to attend workshops are part of 'Get Online Week', a national digital inclusion campaign.

The activities organised by Herefordshire Council's Fastershire initiative will offer a warm welcome to anyone who wants to develop their digital skills.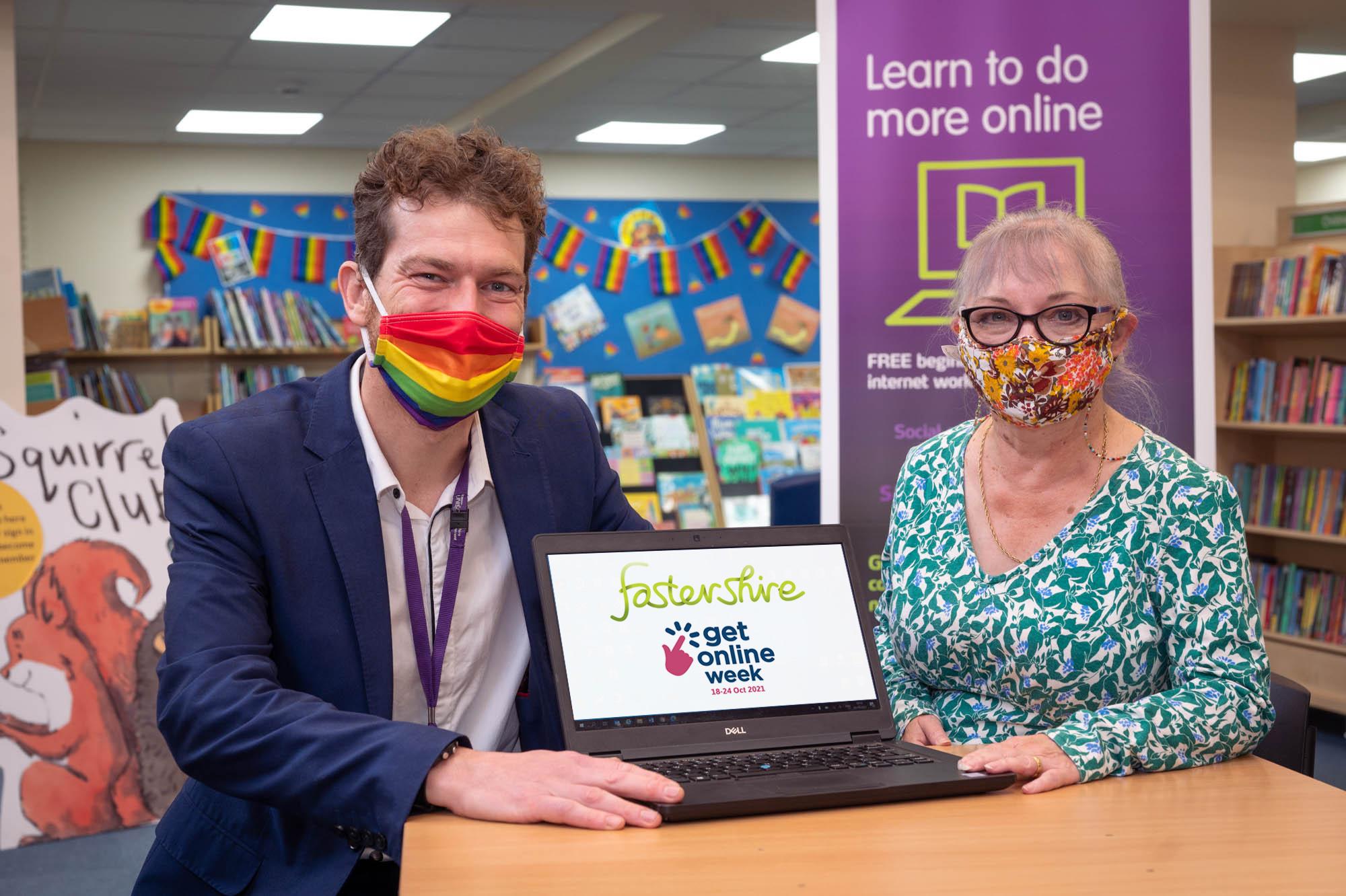 Councillor Ellie Chowns, the Cabinet member for environment and economy at Herefordshire Council, said:
"We know that some people across Herefordshire are still missing out on the huge benefits the internet can offer. So all of the workshops are aimed at people who might still be nervous about using the internet. The sessions will support and guide them as they take their first online steps."
Sharon Akers, who will be leading the workshops, added:
"The pandemic has highlighted how vital digital skills are to our wellbeing and safety. It's about giving people the chance to benefit safely from all the online world has to offer, like using home delivery services and keeping in closer touch with friends and family."
The week will begin with 'Facebook Basics', which will take place at Hereford Library on Monday 18 October. This is followed by 'WhatsApp for beginners' in Leominster on Tuesday 19 October; 'Get to know your tablet' in Ross-on-Wye on Thursday 21 October; 'Get to know your smartphone' in Kington on Thursday 21 October and 'WhatsApp for beginners' in Ledbury on Friday 22 October.

Places are free, but booking is essential. Participants can sign-up by visiting or calling the Library or asking a friend or relation to find out more at fastershire.com