Those who register to the scheme will be able to receive additional support
People with a disability or health condition living in Herefordshire are being urged to call the free Keep Herefordshire Warm number to find out if they are eligible to sign up for their energy supplier's Priority Services Register.
Each energy supplier has its own register, which vulnerable customers can sign up to. Once on the register, customers will be able to receive additional support - including advance notice of planned power cuts, account and bill information in a more accessible format and a password protection scheme to reassure customers that callers are genuine.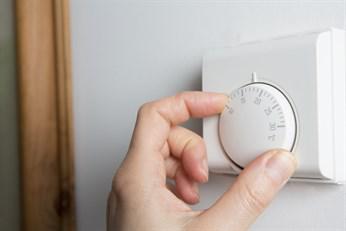 Customers on the Priority Services Register will also be identified as needing extra support when there is an unexpected power cut or interruption to the service.
Herefordshire council's Keep Herefordshire Warm scheme is urging people who think they might benefit from the scheme to ring the freephone number to check if they are eligible and to get help in signing up to the register, which can be done on their behalf in a few minutes. Over the past few months Keep Herefordshire Warm have been talking to health focused groups around the county to make them aware of the service that is available to them, and have signed up dozens of people to the service.
Davina Allen, a Home Energy Advisor at the charity, said:
"The Priority Service Register is potentially a life-saving service. I have visited many older people who have needed to stand on a chair to read their meter, without realising that they are entitled to have their meter read for them or for it to be moved into a more accessible place. I've also spoken to customers on our advice line who had not made the energy supplier aware that they rely on medical equipment like a Nebuliser, or stair lift. We've been able to sign these people up to the Priority Services Register in a few minutes, helping to prevent a serious accident that could leave a customer hospitalised or worse."
Call free 0800 677 1432 now to find out if you, or someone you care for, are eligible to sign up for their energy supplier's Priority Services Register. The line is open from 9am to 4.30pm, Monday to Friday.
The service can also advise customers on a range of energy issues, including switching tariff and accessing grants for heating and insulation.
Keep Herefordshire Warm is a partnership between Herefordshire Council and Marches Energy Agency.
For more information please visit the Keep Herefordshire Warm and the marches energy agency website www.mea.org.uk
Published: Friday, 1st July 2016