Any adult (aged 16 or over) that is currently unable to swim the length of a pool is being offered the opportunity to learn to swim for free, at Halo pools in the county.
The free swimming lessons for adults are part of a £6million investment through Herefordshire Council's Covid-19 recovery plan to encourage activity and improve wellbeing in the county. Halo will be opening up the pools in Ross, Ledbury, Leominster and Hereford for the free weekly 30 minute lessons from September.
Learning to swim can be life-transforming as gaining the skill builds confidence and opens doors to fun in the pool with family and friends.
"What most non-swimmers have in common is the false belief that they're the only adult who has never learned, or that a past bad experience in water (way back at school even) will get in the way," says Alex Haines, Halo Partnership Manager. "We see that thinking change every time an adult gets in the pool, realise our instructors understand their anxiety and suddenly feel the thrill of lifting their feet off the bottom and making to the other side of the pool. They tell us every time how empowering that is."

Alex went on to say, "There's no time limit (or judgement) on how long it takes or how nervous you are. The lessons are free until you make that first 25m length, and we know you will. In fact the low-impact nature of swimming makes it the ideal exercise for those who don't fancy an exercise class or the gym treadmill but want to stay strong, flexible and fit. Once they're swimming, new swimmers don't want to stop."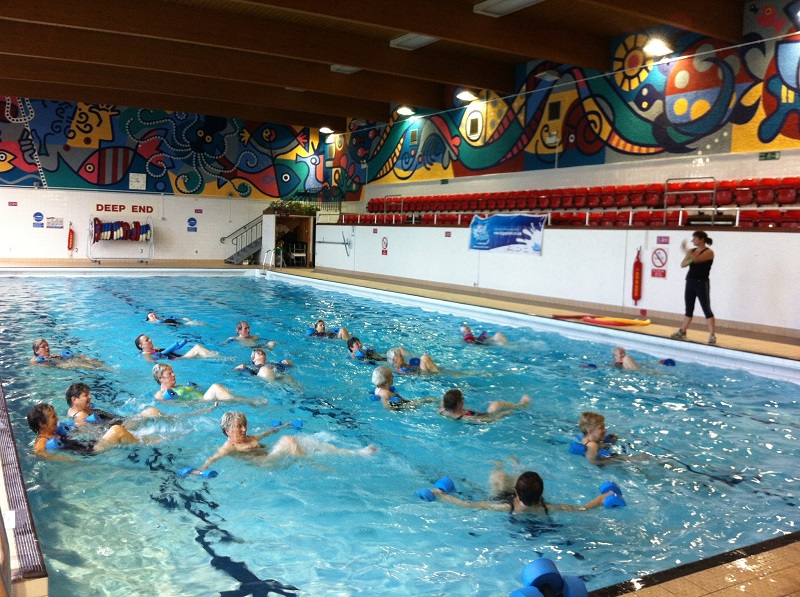 Amy Pitt, Assistant Director -Talk Communities Programme at Herefordshire Council said: "The impact the pandemic and the disruption it caused has had on mental and physical health and wellbeing is becoming clear. Exercising with others is one of the best ways to help overcome this and we are delighted to work with local social enterprise and registered charity Halo Leisure to fund this wonderful initiative that is all about getting more people more active, and improving wellbeing."
For more information contact your local pool or visit the Halo website.