Service providers encouraged to attend home care networking event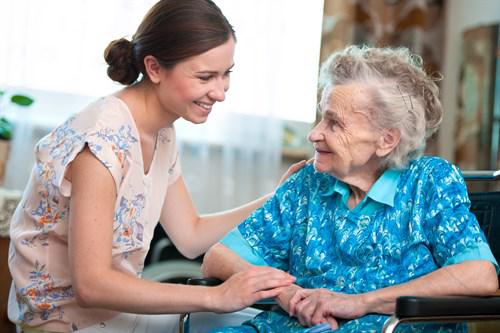 Herefordshire Council's help to live at home consultation is running until Sunday 28 August and service providers are encouraged to get involved to help shape the service re-design.
We all want to live healthy, happy and independent lives within our local communities for as long as possible, however for many people in Herefordshire they need some kind of help to achieve this.
The council is committed to ensuring that the services it arranges for those residents who need them are efficient, of a good quality and successfully help people to live independently at home. Over the last six months, we have been talking to residents who use our services and the providers themselves to find out what it is we need to provide and how we can do it even better to meet people's individual assessed needs.
We know the new help to live at home service will need to:
Prevent, reduce or delay the need for formal care and support
Provide flexible, personalised services that support independence and enhance wellbeing
Enable people to remain in their own homes for as long as they wish
Identify peoples strengths and the personal and community resources available to meet their needs
As part of the consultation, we are continuing to actively engage with current and potential domiciliary care providers and invite all interested providers to attend our home care networking event. The event is on Wednesday 13 July at Saxon Hall, Hoarwithy Road, Hereford from 10am to 12pm.
Is this something you'd like to be involved in? We'd love to hear from you and value your input.
To register your interest, please visit www.eventbrite.com and search Herefordshire homecare networking event.