Our team are out and about around the county giving out home testing kits every week.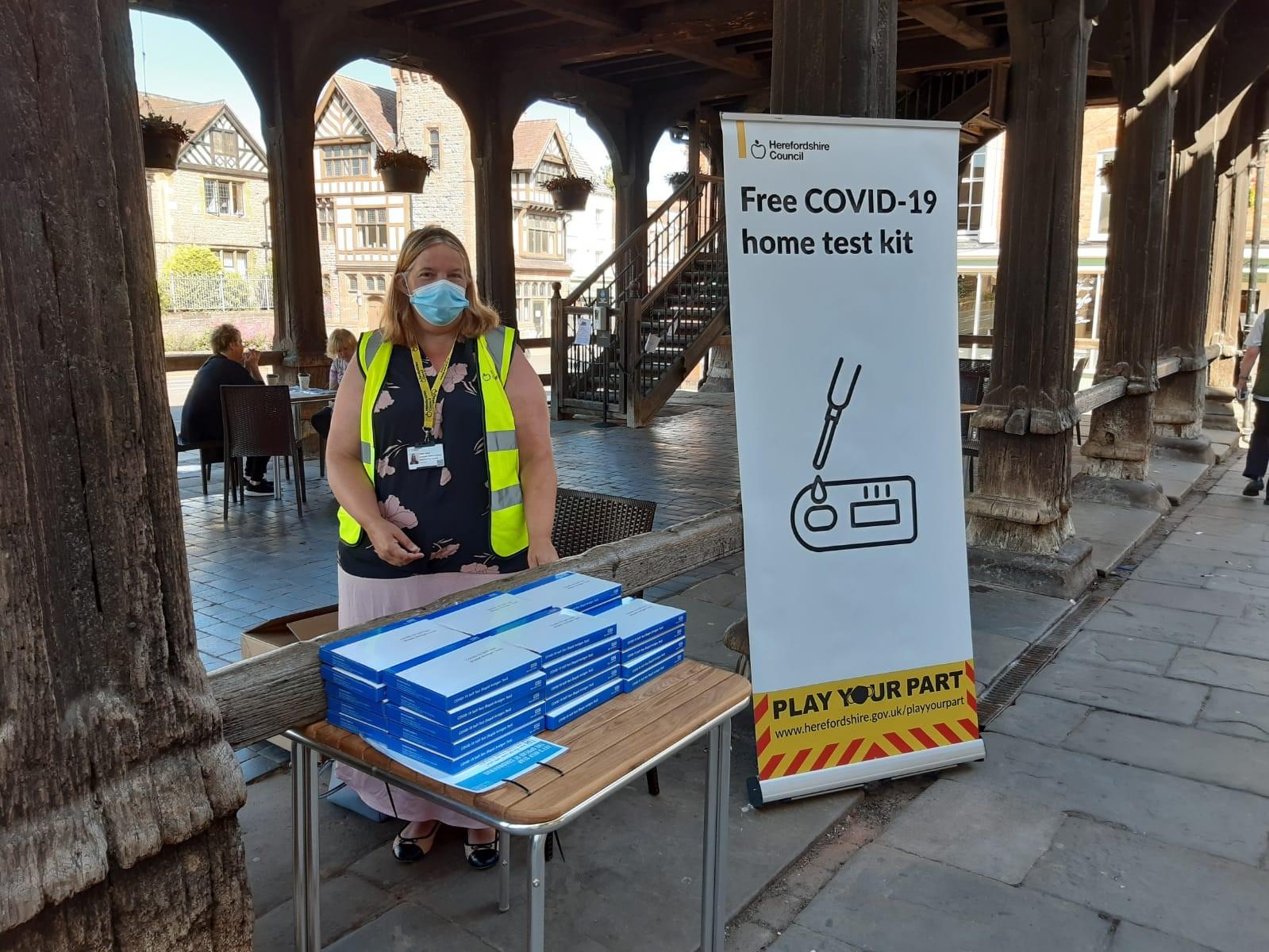 We also offer tests on site in some locations. Helping you to carry out regular testing whenever and wherever you need it.
The testing programme for Covid-19 is playing a vital role in helping to keep us all safe by identifying those who have the virus, but no symptoms, so that they can self-isolate and avoid passing the virus to others. Around one in three people who are infected with Covid-19 have no symptoms. Rapid testing using lateral flow test devices (LFT) is a fast and simple way to test people who are not showing symptoms, and helps us to stop spreading Covid-19 without realising it.
This week* we will be at:
Friday 3 December
Saturday 4 December
Monday 6 December
Tuesday 7 December
Wednesday 8 December
Thursday 9 December
Saturday 11 December
You can also follow where we are on social media, search @HfdsCouncil or follow #HfdLft
If you can't make it to one of the pop-ups find out where else you can pick up tests in Herefordshire or order them online to be delivered to your home.
* the locations and times may be subject to last minute changes