Change to ensure the service is more fit for purpose and sustainable for the longer term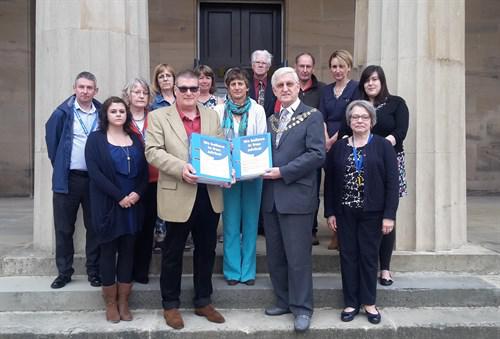 Herefordshire Council has today (Friday 15 July) accepted a petition from local residents, asking for the Herefordshire Citizens Advice Bureaux not to be closed.
The council can confirm that the Citizens Advice Bureaux (CAB) is still open and will remain so at least until the end of the current financial year. The recent change is simply designed to ensure the service is more fit for purpose and sustainable for the longer term.
The change, which came into effect on Friday 24 June, means residents will need to call or e-mail for advice as opposed to using the open door drop in service. However, if a CAB volunteer believes a resident needs further face to face assistance, they will be invited to visit the office for additional guidance and support.
Councillor Patricia Morgan, Cabinet member for health and wellbeing, said: "The council is not the only organisation which funds the CAB and whilst we have no influence over how the service is run, we're working closely with the CAB and other local providers, such as Services for Independent Living, Herefordshire Housing Ltd, Age UK and Herefordshire Carers Support to develop a countywide information, guidance and advice partnership. This will complement the Wellbeing Information and Signposting for Herefordshire (WISH) service.

"We need to ensure that the advice services available within the county are not only cost effective and sustainable in the long term but also meet the needs of residents and avoid duplication between organisations. We hope the re-modelled partnership approach will be available from April 2017.

"The council continues to provide the CAB with free accommodation in St Owen Street, Hereford at an approximate annual cost of £40,000, following a commitment by Cabinet at the end of last year."
The CAB service is also available online 24/7 at www.herefordshirecab.org.uk.