New e-bikes will help power City's green recovery
Taking greener journeys across Hereford is set to become even easier and more accessible to the wider public with the introduction of the Beryl e-Bike.
30 Beryl e-Bikes will be available to hire from Beryl Bays across the city from today, as part of the existing bike share scheme provided by the British bike share and e-Scooter hire operator in partnership with Herefordshire Council.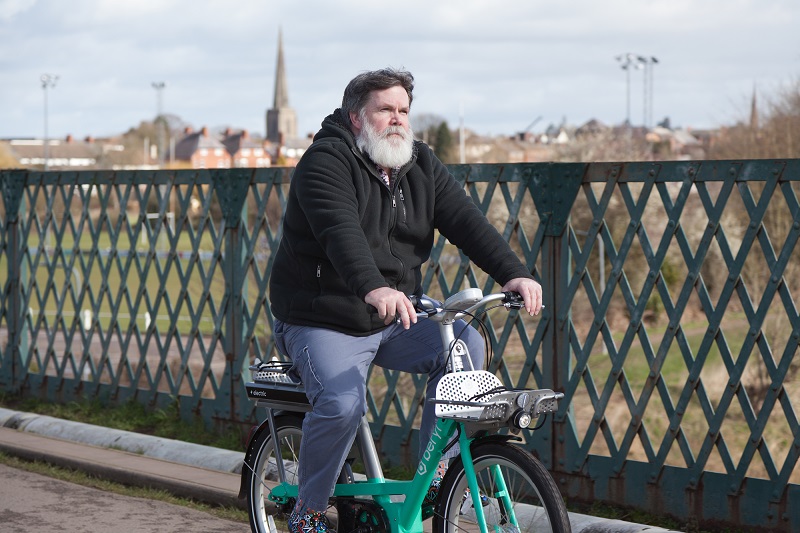 Funded by the Accelerated Towns Fund, the Beryl e-Bikes will give residents an additional sustainable mode of transport to make everyday journeys as Hereford makes a green recovery from COVID-19. The Beryl e-Bikes have a battery-powered "pedal assist" which gives riders a comfortable boost as they turn the pedals, making going uphill or longer journeys a breeze. The electric assist of the Beryl e-Bike is capped at a maximum speed of 15.5mph (24.9kmph) in accordance with UK law. The local Beryl operations team will manage all the on street maintenance and use a battery swapping process to ensure the e-bikes are charged and always ready for use.
The Beryl e-Bike can be differentiated from the usual Beryl Bikes through an electrified symbol that will be visible on the bike and bay icons in-app. The remaining range of the Beryl e-Bike will also be displayed in-app ahead of hiring the bike giving users confidence in the range available.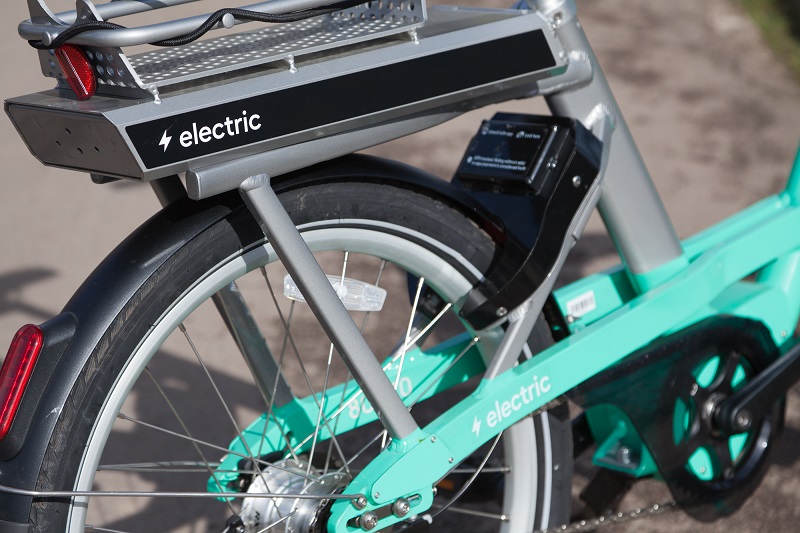 Beryl CEO Philip Ellis said, "Our cities are at a vital crossroads where we need to make sustainable travel more accessible and affordable, not only for the public health benefits, but for the future of our planet as well. I'm thrilled that Herefordshire Council recognise the importance of rejuvenating their city in a greener way, and the introduction of our Beryl e-Bike fleet is an important step to getting more people out of cars for shorter journeys that contribute greatly to air and noise pollution."

"e-Bikes help people re-imagine journeys they would otherwise instinctively take by car. A recent international study shows that trips by e-Bike can make up almost 50% of a person's transport habits (where they rode an e-bike instead of driving or taking public transport), compared to just 17% with a normal bicycle. The Beryl e-Bike plays a key role in our mission to lower the barriers to cycling, and replace more car journeys with active and sustainable travel options."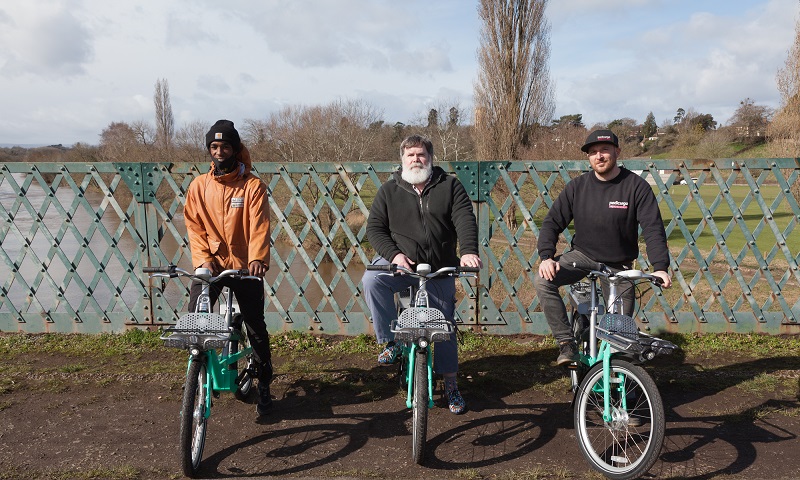 Cllr John Harrington, Cabinet member for infrastructure and transport, said: "It's brilliant to see yet another addition to our Beryl Bikes scheme in Hereford. It's so important to provide opportunities for as many people as possible to get out and about and enjoy the benefits of healthy, sustainable modes of transport such as cycling and these power assisted bikes are a joy to ride, will allow for longer or shorter journeys and will encourage nervous or less fit riders to give cycling a go. The City's fleet of Beryl Bikes are a real asset to the City and our local transport network and a vital tool in helping to promote physical wellbeing and doing a little bit to protect the environment. I want to thank Beryl and their local partner, Pedicargo, for all their continued hard work in making Beryl Bikes a much loved and successful scheme in Hereford.

"Of course, we are still in a pandemic, so we encourage anybody who uses a Beryl Bike to wash their hands immediately before and after use, stay two metres away from others whilst cycling and not to ride in groups. Beryl's guidance on safe use of the service can be found on their website."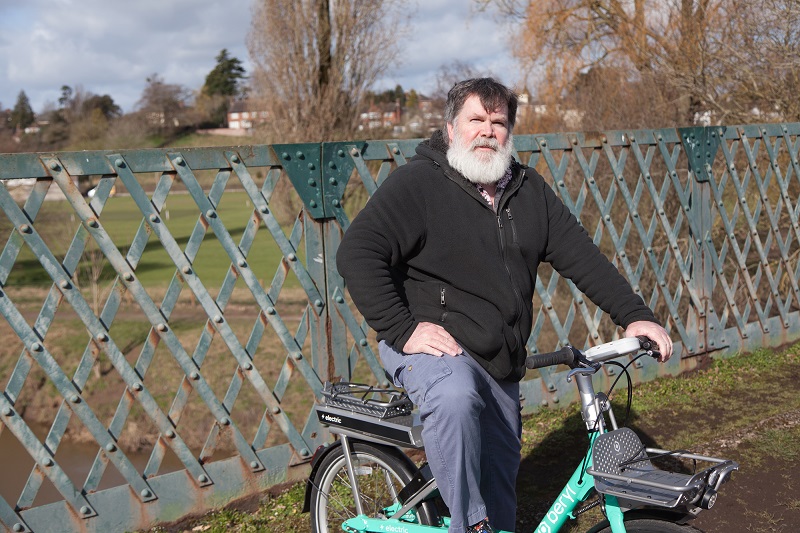 At launch, the Beryl-eBike will be available to hire through two payment choices: Pay-As-You-Ride (£1.50 unlock fee + 10p per minute) or Minute Bundles (£1.50 unlock fee and bundles priced at 5p per minute, starting at 100 minutes for £5). Beryl e-Bikes can be hired through the Beryl app, available for free download on the App Store for iOS, and the Google Play Store for Android users. The bikes can be picked up and dropped off in the same marked 'Beryl Bays' which are visible both in app and on street. Bays continue to be implemented to enable wider access and ease of use across the city.

For more information on the initiative, please visit beryl.cc.