Herefordshire Council's project provides new state of the art facilities for pupils and staff at Marlbrook Primary School
New state of the art facilities opened for pupils and staff at Marlbrook Primary School at Green Croft this week following a £6 million investment project by Herefordshire Council.

The council funded sustainable scheme has provided six new classrooms, a new hall and a special hygiene and physio room. The school has also benefited from new netball courts and improvements to the car parking area.

Local company, Morgan Sindall Construction, were contracted by the council to carry out the work which they completed in time ready for when pupils return to school after February half term.

The school – rated Outstanding by Ofsted, has experienced a significant rise in pupil numbers in recent years and the council's investment has enabled the size of the school to be significantly increased.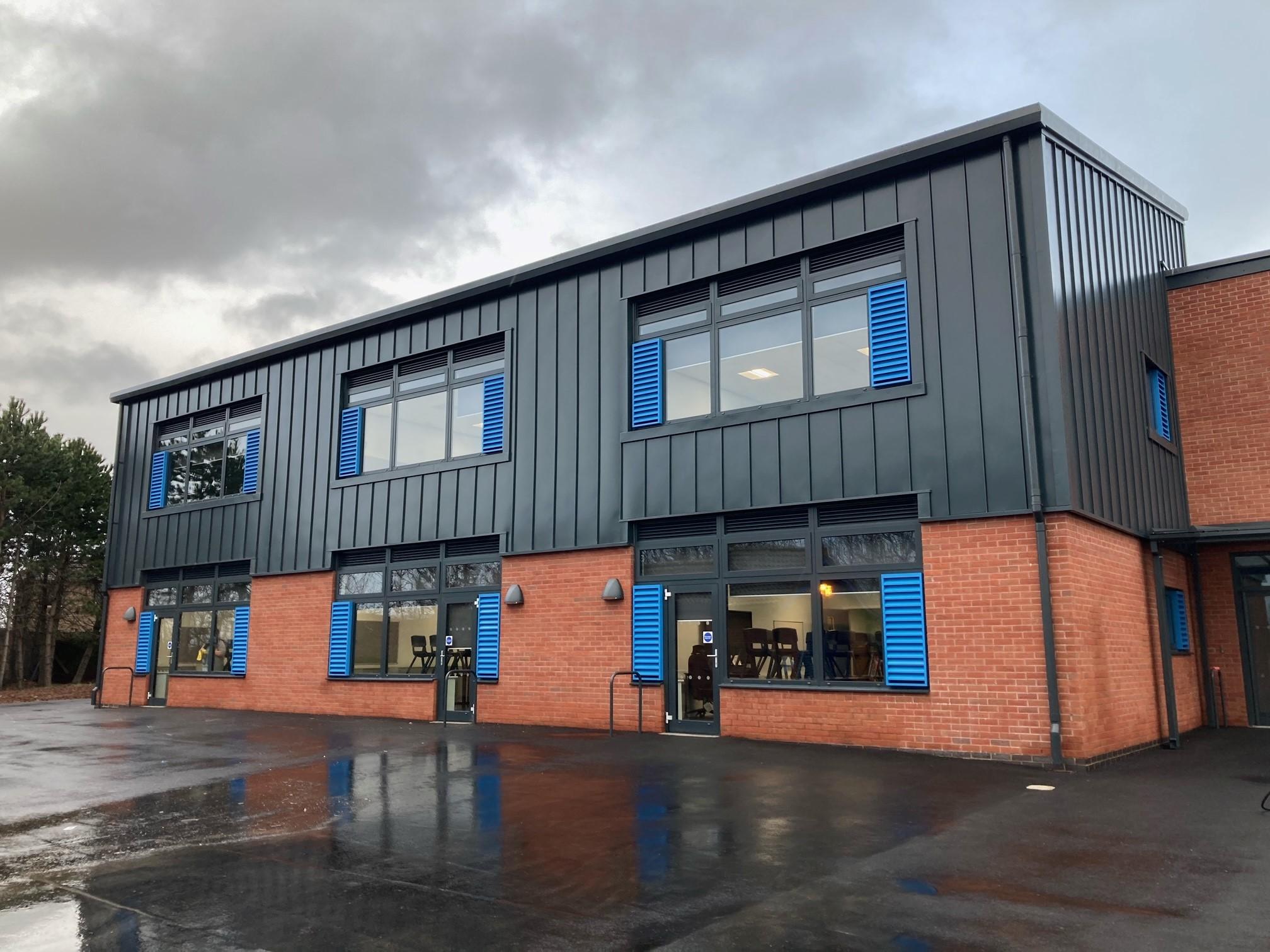 Councillor Felicity Norman, Herefordshire Council Cabinet Member for Children and Families, and Councillor Gemma Davies, Cabinet Member for Commissioning, Procurement and Assets, said they were delighted that the scheme had been completed on time and within budget by a local construction company, using the council's new project management system.
"Marlbrook Primary School is a real success story during what has been a really difficult time for schools due to the pandemic.

"This significant investment by the council means that pupils and staff can enjoy using the new high quality spacious facilities. Pupils will now benefit from a state-of-the-art learning environment and the very latest facilities to help make sure they get the best possible outcome from their education."
Head teacher Tracey Kneale said the opening of the new facilities to pupils and staff was a much-needed boost to Herefordshire primary school education in the midst of the continuing coronavirus situation.
"The whole school community is delighted with the new facilities. It's been a difficult time for our pupils, their families and our staff - this project has given us something to look forward to that will be a really important asset to the school and our community for years to come. We're also extremely grateful to everyone in the local community, our neighbours have been very patient and tolerant of the increased traffic and difficult parking situation."
Robert Williams, Area Director at Morgan Sindall Construction, added:
"We are delighted to hand over this important education asset for the Herefordshire community. We have worked collaboratively with the council and all of the project's stakeholders to deliver the work safely, efficiently and in line with current government COVID-19 guidance."