Students show support to litter campaign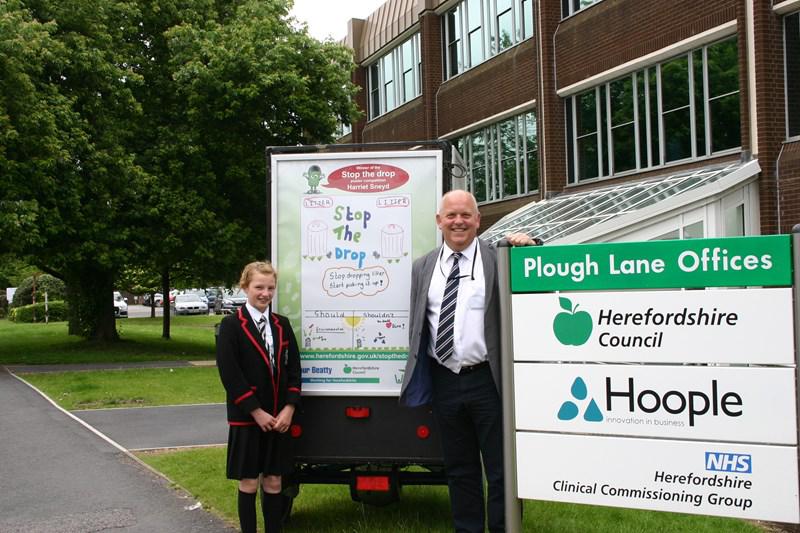 We recently held a competition for the design of posters, raps and animations. Thank you to everyone that entered. We have been overwhelmed by the entries to our competition. There were some amazing entries and we showcase some of them here along with the winners
If you would like to take part in a litter pick or organise one yourself please visit our website www.herefordshire.gov.uk/stopthedrop for details of currents litter-picks and how to organise a litter pick.
In Herefordshire we spend around £1 million each year on clearing up litter.
This cost is completely avoidable and this money could have been spent on providing essential services for residents.
We are encouraging everyone to take responsibility for disposing of their own waste and to take pride in our beautiful county. We are also encouraging all residents to consider taking part in a community litter pick to help improve their local area.