'Get Walking' on a virtual tour of England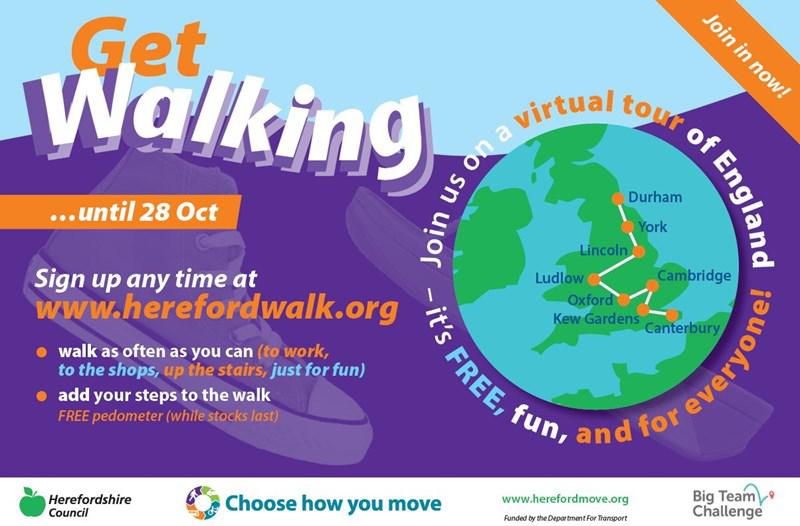 Herefordshire Council's 'Get Walking' promotion is well underway and runs until the 28 October. People can join in whenever they want but the sooner the better.
As part of the Choose how you move campaign, 'Get Walking' encourages people who live or work in the county to increase the amount of walking they do every day. It's not all about day long walks, though if people want to do that as well that's great. Get Walking aims for more people to walk to the shops, walk to work, walk to see friends rather than driving or walking to see colleagues rather than emailing or phoning,
People who sign up to 'Get Walking' can log their steps and enjoy a virtual tour of England, earning achievements as they go along. There will also be a chance to win lovely 'treats for your feet' over the course of the walk.
It's easy to join in, just sign up at www.herefordwalk.org and walkers can use the website to record their steps or download the app for mobile phones.
Published: Wednesday, 27th July 2016