Love local
It's more important than ever before that we all show a strong commitment to support all things local. From our amazing new restaurants and bars that are springing up to the wonderful independent stores in our market towns there's a lot to help you fall in love with Herefordshire again.
We are lucky to have so many wonderful local businesses and by supporting our local retailers, businesses and community groups we can help to make sure our high streets can thrive into the future.
LoyalFree Herefordshire app
As part of our support we've launched the LoyalFree Herefordshire app, in partnership with award winning provider, LoyalFree, to help support economic recovery in the county, by encouraging people to stay, shop and spend locally across our historic market towns and villages.
The free app offers both Herefordshire residents and visitors the chance to love local by offering exclusive discounts, deals and loyalty schemes from independent retailers across the county. It also includes some fantastic trails, to encourage more people to visit every corner of Herefordshire, including walking and cycling, art galleries, gardens, castles and even dog friendly coffee shops. If that's not enough, there's also a local events section, to help everyone Love local in Herefordshire.
Don't miss out - get the app now from your AppStore.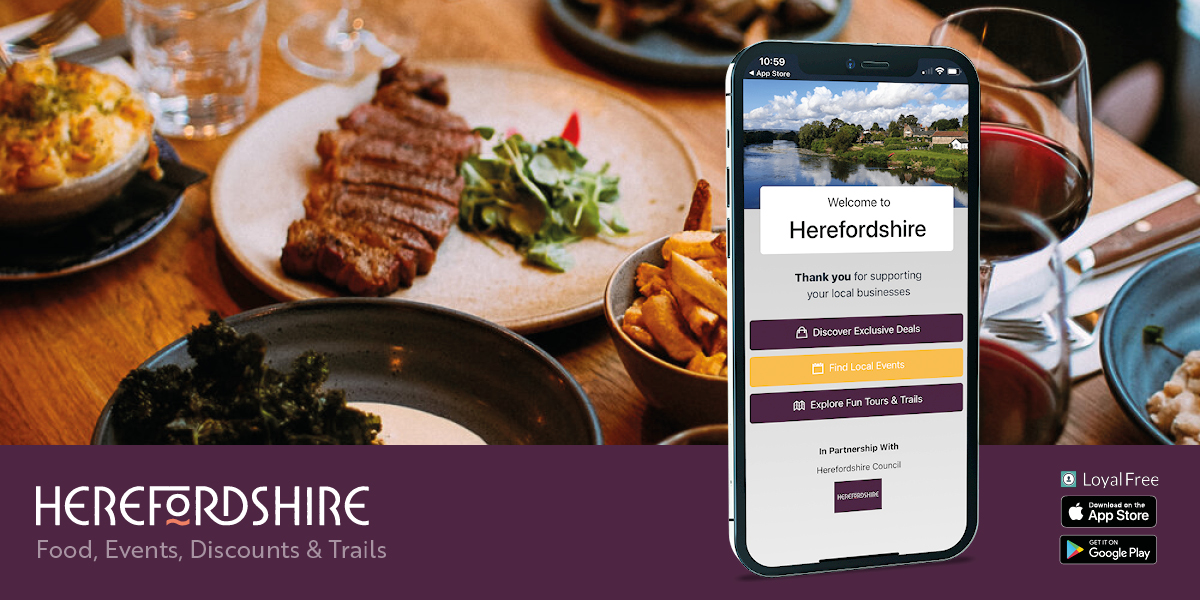 Shop Local
Thank you to everyone who took part in the Shop Local prepaid-card scheme. You can find out how the funding has helped local businesses.