Herefordshire History project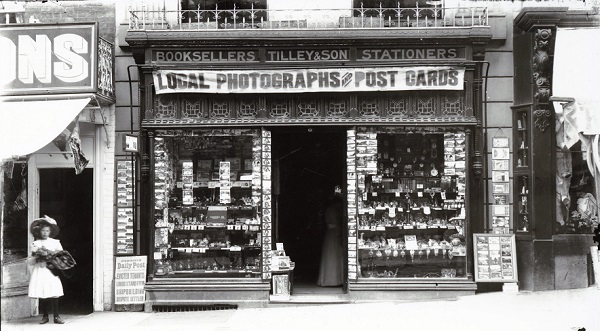 Herefordshire History is a project run by Herefordshire Libraries, with support from many volunteers and partners. The project aims to digitise items which reflect life in Herefordshire through the ages from Herefordshire's Libraries, Archives and Museum collections, as well as contributions from the general public; and to host this material free online at the Herefordshire History website. In this way we hope to make our local heritage more accessible whilst preserving it for future generations.
The project was launched in 2014 with support from the Heritage Lottery Fund and initially focused on material showing life in Herefordshire in the Great War. Since then, the website has continued to develop and now contains thousands of images of Herefordshire and a growing collection of local newspapers, as well as posters, maps, letters, eBooks and pamphlets, all reflecting the life and history of Herefordshire. Items on the website may be viewed and copied for personal use free of charge. High resolution prints and downloads are also available for a small fee. All income generated is used to support and develop the Herefordshire History project.
Support the Herefordshire History project
Donate funds to support and develop the project, or sponsor the digitisation of a particular item
Donate images or memorabilia for inclusion in the website
Become a Herefordshire History volunteer
For further information please contact the Herefordshire History team.
Keep up to date with the latest information and like and follow the Herefordshire History facebook page.
This project would not be possible without the support of the following organisations: