Community Champion Awards winners and finalists
Youth Champions 2018 - Strong Young Minds Champions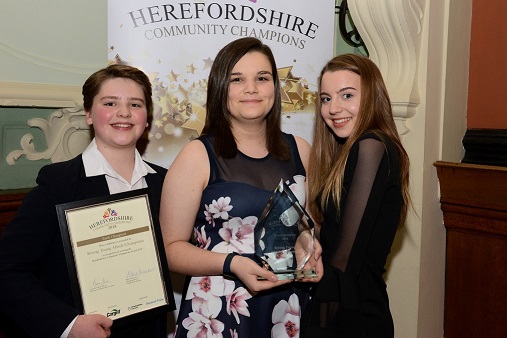 The Strong Young Minds Champions are a vibrant, active and formidable group of young people from across Herefordshire. Following their own personal experiences of mental health issues, they have made it their mission to raise awareness of youth mental health, to reduce stigma and to make it easier for young people to ask for help and support.
Youth Champion 2018 finalists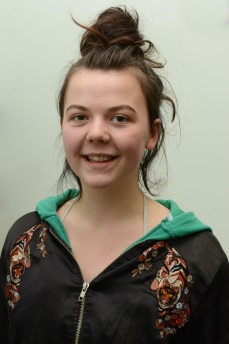 The Y-Team (Herefordshire Youth Management Team) is a group of 13 young people who have all experienced a family health crisis. They have turned their experience around by becoming active members of the Y-Team, people dedicated to helping children and young people when a loved one is seriously ill. (Pictured: Daisy Flood is the Y-Team Chair).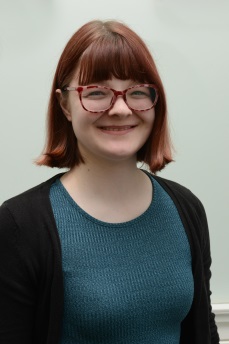 Amelia Corrick-Gough has volunteered as a skating coach at The Core Skate for over two years, coaching young people and adults. She volunteers eight hours a week while studying full time and working a paid job at the weekend. This is all despite having a severe medical condition which renders her prone to dislocated joints, fragile skin and often severe exhaustion. Amelia insists that skating has helped to improve her poor health and she strives to share those benefits with others in her community.
Environment Champion 2018 - Emma Jones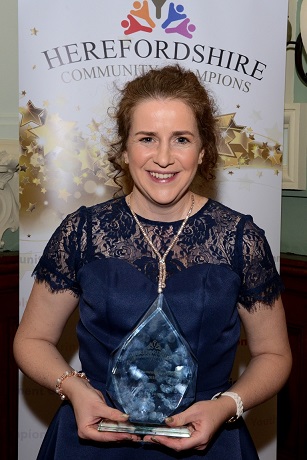 Emma Jones, together with Andrew Wood, set up the Hereford Community Clean Up (HCCU) group via facebook last August. The group now has almost 1,000 members and has organized over 30 litter picks. The litter picks often spill over into weeding and clearing brooks and streams, in an attempt to make Hereford City a more attractive environment. Emma is passionate about cleaning up Hereford and her passion is infectious as evidenced by the numbers of people who turn out each week to help clean up Hereford!
Environment Champion finalists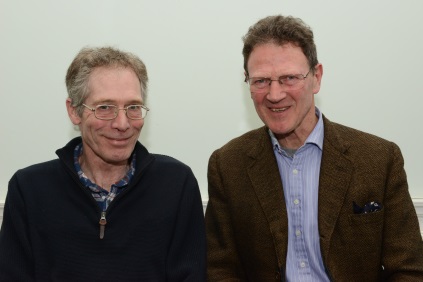 KLEEN, established in 2008, has strengthened Kington as a sustainable community. One key project includes creating community allotments and orchards, with produce being sold at the weekly market stall and running community apple press days. Through their monthly Repair Café's, over 300 items have been saved from landfill. They also champion energy efficient and provide practical advice to Kington residents to prevent fuel poverty. KLEEN promotes sustainability with panache and good humour that creates a buzz in the community. (Pictured: Ian Macleod and Rob MacCurrach)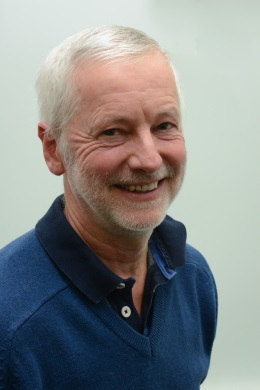 Mike Williams has worked with hundreds of farmers in Herefordshire over the years first as a farming and wildlife adviser and more recently with the Wye & Usk Foundation (a charitable rivers trust). He strives to protect our local wildlife and their habitats in our streams and rivers but also on our farm land. Mike also works with local primary school children to learn about the wildlife in their local streams. Armed with nets and trays he never tires of hearing the enthusiastic shouts of children when their wellies fill with water or they finally catch a fish!
Caring Champion 2018 - Julie Cartmell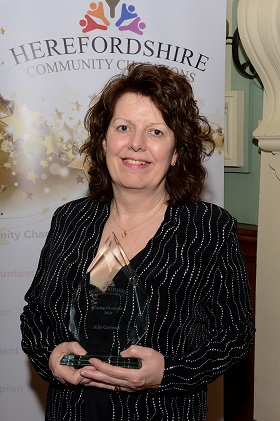 Julie Cartmell has volunteered for Herefordshire Samaritans for 25 years, providing confidential and emotional support to people in desperate need or at risk of suicide. Those who reach out to Samaritans are often in financial distress, suffering a failed relationship, abuse, bereavement or job loss. They may feel isolated or cut off from loved ones due to illness or lack of mobility. Julie's skill is to handle each call sensitively and without judgment, showing great patience and empathy.
Caring Champion finalists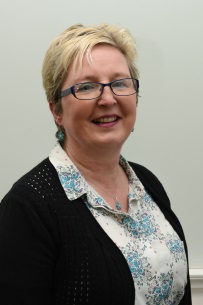 Adrienne Ball is everyone's surrogate grandmother! She arrives at St Paul's C of E for Breakfast Club at 7am, heads to nursery and then is at After School Club until gone 6pm most weekdays. She knows everyone's name and the struggles they may be facing, and is ready with a smile and reassuring hug. Ade bends over backwards to accommodate all families' childcare needs at short notice and truly cares about everyone in her care. She has been a part of St Paul's for over 20 years and her enthusiasm and genuine care for the families is still so evident to see.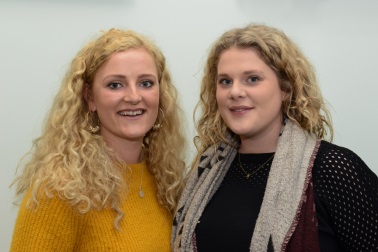 Coral Mann and Aysha Moffat care for a disabled girl in the county. They have been described as "one in a million", bringing fun into the life of the person in their care. She now feels empowered and independent, feeling like she can achieve anything despite her disability. Most importantly, they have given a new lease of life to mother and daughter - mum is now "mum" rather than a full time carer.
Volunteer Champions 2018 - David Sheppard and Karen Usher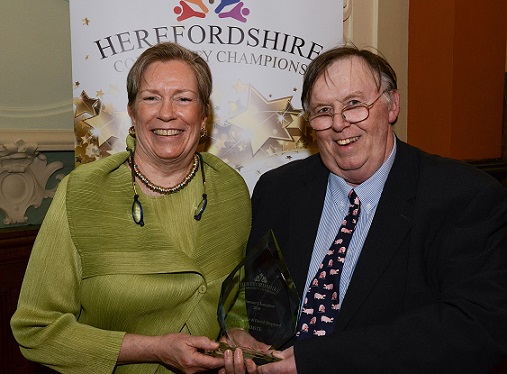 David Sheppard and Karen Usher are representing the NMiTE volunteer team - the team behind the county's new university. David kicked off the project in 2009 with the aim of enhancing the economy of Herefordshire and he believed that a university would be a great vehicle to do this. Now in early 2018, they have secured support from across the community, over £23m government funding, and the tenacity and resilience of David and Karen has led to the success of the university which will see the first students arrive in September 2018.
Volunteer Champion finalists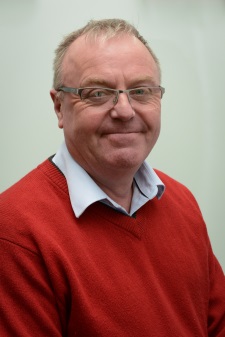 Simon Halling is a Community First Responder for Bromyard, part of an ambulance response team which provides life-saving first aid in those vital minutes before an ambulance arrives. In the past 13 years, Simon has made himself available for the ambulance service for around 500 to 600 hours a month and has attended around 3,500 emergency calls at the request of Ambulance Service. He has also raised around £10,000 for Bromyard and was instrumental in the installation of defibrillators around the town. The Bromyard community is proud of Simon and incredibly grateful for his service.
Teresa Jones has run or helped to run several units during her 30 years of service with Girlguiding, never expecting praise. She has a great rapport with all the girls in the units, loves to be involved in their activities and will not pass up any chance to go camping or on a residential with the unit. Teresa is full of life and has an amazing sense of commitment towards her volunteer role as a Girlguiding leader. She is always smiling and her infectious sense of humour soon has everyone laughing and feeling at ease. Teresa's "can do" spirit has a great influence on the girls in the units - she is shaping their future and empowering them to become strong independent women.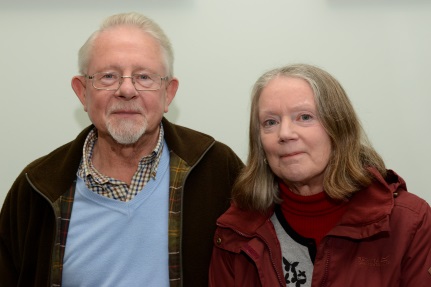 Lynn Rogers began volunteering at St Michael's Hospice 20 years ago which eventually led to Lynn and her husband Dave Rogers managing the St Michael's Hospice shop in Kington. In the last five years alone their shop has generated over £250,000 of income - their window displays are always fresh and inviting, their customer service is impeccable and they provide excellent training to their loyal crew of volunteers. Their upcoming retirement from the shop will indeed be a loss for St Michael's Hospice, however the foundation of the shop laid by this wonderful couple will push the shop onward and upwards for the next 20 years.
Community Champion 2018 - Edgar Whiteley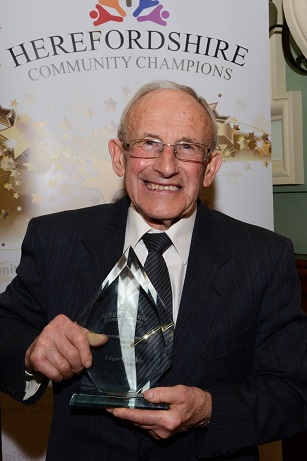 Edgar Whiteley's commitment to Bromyard spans a lifetime. You may have seen him celebrating his 80th birthday up a ladder switching on the Bromyard Christmas lights! You can find him in town leading litter picks with children, selling poppies for the Royal British Legion or handing out the hymn books at St Peter's Church on a Sunday morning. A former President and Chairman of Bromyard Town Football Club he was instrumental in developing the facilities of the club and more recently became the Chairman of Bromyard Football Club, a community club for junior players. He is known to the people of Bromyard, young and old alike, for his public spiritedness and generosity with his time.
Community Champion finalists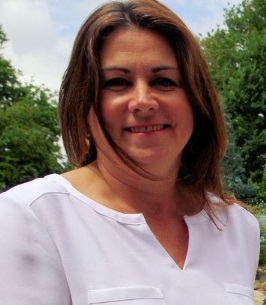 Helen Nenadich was the main driving force behind the Yarkhill Field to Fork Festival, which ran for four years from 2013 to 2017. The event gained a large amount of support from local producers and over 1,000 people attended the festival each year with over £15,000 raised for charity. Helen will admit she could not have achieved a successful festival without the support and enthusiasm of her neighbours and friends. However it was Helen who made sure the event was a success and without her organisation the Field to Fork Festival would not have happened.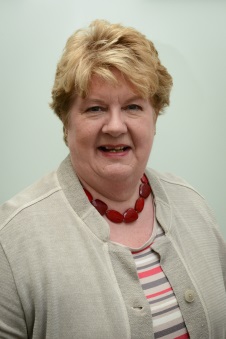 Jane Rigler started and developed a Good Neighbour Scheme in Orcop, Wormelow and Llanwarne, which prevents isolation and loneliness in rural communities and helps those who want to remain in their own homes but may need some support. She has provided energy, enthusiasm and a 'can do' attitude with friendliness and warmth which has taken others with her, recruiting supportive volunteers and broadening the impact of the scheme by encouraging local people to look out for other more vulnerable neighbours. She has been a real 'Champion' not only for her own scheme but in developing Good Neighbour Schemes in other parts of Herefordshire, sharing her knowledge, skills and offering support and guidance.