Could you adopt a child?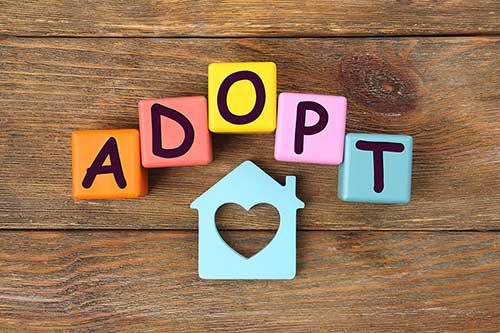 We need a whole range of families to meet the varying needs of the children we place for adoption.
Children who need adoptive families are usually already in foster care and are unable to return to their birth parents for a variety of reasons. They may have been emotionally or physically neglected, had very unsettled lives, or have been subject to physical or sexual abuse. Some children will have very complicated histories. Their birth parents may have used alcohol and drugs during their pregnancy, experienced domestic violence or have mental health problems, all of which might affect the child as they grow up. In most cases the court will have decided that they cannot remain with their birth families.
Learning to live with a new family can mean that children will test you to the limit. Children placed at any age may be resentful, ungrateful, destructive, over-pleasing, seeking attention all the time and some may show sexualised behaviour. Adopters need stamina, patience, flexibility - and a good sense of humour helps! Money and possessions are far less important than affection, security, stability and good support from family, friends and community.
You could adopt a child if you are:
Single, married, divorced or living together
In a same sex relationship
From any ethnic or religious background
Over 21 years old
A home-owner or living in rented accommodation
Employed or unemployed
Already a parent
Living with a disability
We would want you to have some hands on experience of the reality of caring for children. This may be from close involvement with the children of families and friends or being involved with children's playgroups or sport clubs. We have no upper age limit but require you to have the physical and emotional energy to care for a child throughout their childhood. Most children placed for adoption will need one parent to be at home, at least in the early stages of becoming a family. You may be entitled to statutory adoption leave and pay to make this possible.
We particularly welcome applications from people living in neighbouring counties, to enable us to place Herefordshire children with families assessed and supported by Herefordshire. Approved adopters living in Herefordshire are usually matched with children from another county.
The decision to apply to become an adoptive parent is an important one and we understand that you need lots of information to help you make the right decision for you. We will help you reach the right decision for you, your family and the children who need a new home. We provide all prospective parents with preparation, training and the opportunity to talk to others who have been through the process.
We need adoptive homes for a wide range of children of all ages from babies upwards, including:
Groups of brothers and sisters
Children with physical and learning difficulties
Children who may find it hard to trust that adults will look after them and keep them safe
We are happy to talk with you about anything you want to know. Come and meet us and find out more at one of our adoption information events.