Business Futures Forum
The Business Futures Forum provides a network of support and information for local businesses looking to increase their efficiency and profitability while enhancing their sustainability and reducing their environmental impact.
Benefits of free membership
Improved cost effectiveness to member businesses resulting in increasing competitiveness, and potentially creating jobs
Reduced CO2 emissions, environmental impact and waste
Use of Business Futures Forum logo
Positive PR for member companies resulting in increased customer base and improvements to staff morale
Chance to see case studies and new initiatives first hand
Access to members only Linkedin discussion group
Ideas sharing on practical solutions
Networking opportunities
Regular newsletters
Download and fill in a membership form
Meetings
Forum meetings are held quarterly and focus on a range of topics, such as energy, resource efficiency, transport, waste, operations efficiency, grants, funding and legislation. Meetings focus wherever possible on case studies and tours of members premises.
Next events
Business Impact on Water Quality - Wednesday 6 February 2019
Hafren House, Welshpool Road, Shrewsbury SY3 8BB
Good water quality is vital to the health of the public, to support the economy and to maintain a rich ecosystem - but it's also important to your business! Water quality control can be a complex topic, being affected by stringent environmental and regulatory change. We'll hear about how businesses in Shropshire tackle these challenges with innovative solutions.
As always, this event will provide a relaxed networking opportunity, and a tasty lunch. Additionally, following a trial at our last event we will be providing takeaway boxes for any leftovers and a donation box of which proceeds will go towards the Shropshire Wildlife Trust.
9.30am - 10am: Registration, exhibition and networking
10am - 10.10am: Introduction
10.10am - 10.40am: Business impact on water quality (Paul Hayward,Environment Agency)
10.40am - 11.10am: Solutions to water quality issues (Heather MacLeod, Hafren Water)
11.10am - 11.40am: Coffee and networking
11.40am - 12pm: Case study (Ian Steele, Treflach Farm)
12pm - 12.20pm: Case study (Speaker TBC)
12.20pm - 12.40pm: Catchment management: the declaration (Speaker TBC, Shropshire Wildlife Trust)
12.40pm - 12.45pm: Closing comments
12.45pm - 2pm: Lunch and networking
Booking is essential, with the opportunity for businesses to exhibit upon request.
Please email info@meresandmossesben.co.uk to book your place.
For more information, please see our website www.meresandmossesben.co.uk

Many thanks, Tom, Craig and Charlotte,
Meres and Mosses Business Environment Network
c/o Shropshire Wildlife Trust, 193 Abbey Foregate, Shrewsbury SY2 6AH
Tel: 01743 284276
Green Dragon Hotel refurbishment event - Friday 15 March 2019, 9am - 11am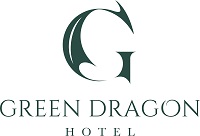 The Green Dragon Hotel, Broad Street, Hereford HR4 9BG
A consortium of predominately local investors led by Julian Vaughan have bought the historic hotel and intend to refurbish the Grade II listed building to its former glory.
Julian Vaughan will be speaking about the Green Dragon project at the event and will be demonstrating how they are sustainably refurbishing the hotel.
The areas being discussed will include waste, energy saving and supporting local food and businesses. The event will showcase the progress of the refurbishment works and attendees would be welcome to go on a tour of the hotel afterwards.
Additionally, Will Vaughan, owner of local business 'Pedicargo' will be speaking about his business, how he will be working with the consortium as well as provide information on the Business Futures Forum.
More information about the Green Dragon Hotel project
Book the Green Dragon Hotel event on Eventbrite
Most recent past event
MMBEN Charging Ahead: Greening Energy Management
Date: 10 October 2018
Time: 9.30am - 12.45pm
Venue: Marches Centre of Manufacturing and Technology Bridgnorth WV15 5HR
Theme: Is renewable energy here to stay?
Looking at all aspects of energy management in business and the standards and schemes available to the wider implications of energy usage as climate change becomes a "hot" topic. Case studies from businesses provided examples of how different energy systems can be used within a commercial setting.
Documents