Business Futures Forum
The Business Futures Forum provides a network of support and information for local businesses looking to increase their efficiency and profitability while enhancing their sustainability and reducing their environmental impact.
Benefits of free membership
Improved cost effectiveness to member businesses resulting in increasing competitiveness, and potentially creating jobs
Reduced CO2 emissions, environmental impact and waste
Use of Business Futures Forum logo
Positive PR for member companies resulting in increased customer base and improvements to staff morale
Chance to see case studies and new initiatives first hand
Access to members only Linkedin discussion group
Ideas sharing on practical solutions
Networking opportunities
Regular e-newsletters
Download and fill in a membership form
Meetings
Forum meetings are held quarterly and focus on a range of topics, such as energy, resource efficiency, transport, waste, operations efficiency, grants, funding and legislation. Meetings focus wherever possible on case studies and tours of members premises.
Next events
Shropshire Wildlife Trust
You're invited to Shropshire Wildlife Trust's 2019 Annual Corporate Event taking place on Wednesday 15 May at Pimhill Organic Farm in Harmer Hill, Shrewsbury SY4 3DY. This year's event poses the question, "What's on your patch?" and we'll explore how you as a business, community or individual can create quality habitats and form a better connection with the natural world around you to benefit employees, communities and wildlife.

This event will also be the perfect opportunity to network with other like-minded businesses across Shropshire, share best practice and learn from the experts. Please see below for our full event schedule:

Programme
09:30-10:00 Registration and networking
10:00-10:10 Paul Hinkins (Marches Local Enterprise Partnership) - Introduction: Why nature matters to business
10:10-10:40 Professor Simon Leather (Harper Adams University) - Insectageddon: Should we be worried?
10:40-10:55 Rachel Schofield (CJ Wildlife) - Attracting birds and insects to your grounds - case study
10:55 -11:15 Debbie Biddulph and Rachel Preece (Capgemini) - Healthy green spaces, healthy minds – a staff engagement case study
11:15 -11:45 Break
11:45 -12:00 Charlotte Murray (Shropshire Wildlife Trust) - Corporate biodiversity & sustainability improvement projects
12:00-12:15 Paul Wood/Tom Hayek (Grocontinental) - Site case study
12:15-12:30 Tom Hayek (Shropshire Wildlife Trust) - Launch: Our new corporate membership scheme
12:30-12:45 Ginny Mayall (Pimhill Organic Farm) - Farming with wildlife in mind
12:45-12:55 Close
12:55-14:00 Lunch
14:00-15:00 Optional site tour – Pimhill Organic Farm
Our corporate events remain popular and booking is essential, therefore please RSVP by Tuesday 30 April 2019.
We look forward to seeing you on 15 May.
Tom, Craig & Charlotte
Shropshire Wildlife Trust Corporate Engagement Team
(01743 284291 / 01743 284274 / 01743 284276)
Most recent past event
Green Dragon Hotel refurbishment event - Friday 15 March 2019, 9am - 11am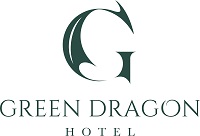 The Green Dragon Hotel, Broad Street, Hereford HR4 9BG
A consortium of predominately local investors led by Julian Vaughan have bought the historic hotel and intend to refurbish the Grade II listed building to its former glory.
Julian Vaughan will be speaking about the Green Dragon project at the event and will be demonstrating how they are sustainably refurbishing the hotel.
The areas being discussed will include waste, energy saving and supporting local food and businesses. The event will showcase the progress of the refurbishment works and attendees would be welcome to go on a tour of the hotel afterwards.
Additionally, Will Vaughan, owner of local business 'Pedicargo' will be speaking about his business, how he will be working with the consortium as well as provide information on the Business Futures Forum.
More information about the Green Dragon Hotel project
Documents