Council premises to let
If you are interested in a property, please contact the named officer first to find out if the property is still available.
Rateable values
Properties with a rateable value under £12,000 will not pay business rates until April 2019 as long as that is the only property that the tenant occupies. Properties with a rateable value over £12,000 are awarded small business rates relief awarded on a sliding scale. If you have any questions about rateable values please contact business rates on 01432 260373.
---
4 Parkwood Court, Rotherwas, Hereford HR2 6JU
Approximately 557m2/6,000ft2 including office, reception and production areas, height to eaves 5.25m
Rent £27,000 a year inclusive of 10 percent maintenance charge for structural and external repairs
Tenant to be responsible for internal repairs and decorations
Rateable value £20,000, rates payable £9,320 a year
All mains services are connected including 3 phase electricity supply
Other terms to be agreed
For further details please contact Gillian Stratford on 01432 261520 or email gstratford@herefordshire.gov.uk
---
Offices, The Old Police Station, 1 Market Hall Street, Kington HR5 3DD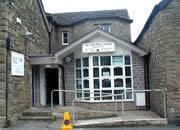 No current vacancies but please let us know if you are interested in case of any change
Managed business unit close to Kington Town Centre and public car parks
Rent is inclusive of heating, lighting and water but excluding business rates
For further information contact Suzanne Garlick on 01432 260689 or email sgarlick@herefordshire.gov.
---
Units 8-9 Three Elms Trading Estate, Hereford HR4 9PU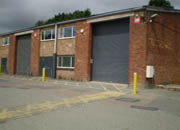 Terraced industrial unit with an internal ground floor area of approximately 427m² (4,600ft²)
The Three Elms Trading Estate provides a range of trade counter, warehouse and production units with the benefit of good loading and parking facilities
Double height 5.5m clear height to the eaves, three phase power, lighting and a range of ancillary office and WC facilities
Mains water, three-phase electricity and drainage available
Leasehold £20,000 (plus VAT) per annum
For further details contact Matthew Williams on 01432 261812 or matthew.williams@herefordshire.gov.uk
---
Unit 4, Great Western Court, Ashburton Industrial Estate, Ross-on-Wye HR9 7DX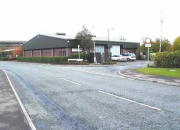 Part of a small cul-de-sac of 7 units with excellent access to M50 and A40
Single storey offices, workshop, toilets, gas heating, roller shutter door
Plus annual service charge
Size: 215 m² (2,300ft²) approx
Leasehold £12,000 per annum exclusive
Rateable value: £13,000 RV for one unit
For further details contact Gillian Stratford on 01432 261520 or gstratford@herefordshire.gov.uk
---
Unit 5, Great Western Court, Ashburton Industrial Estate, Ross-on-Wye HR9 7DX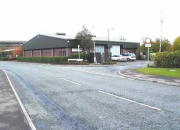 Part of a small cul-de-sac of 7 units with excellent access to M50 and A40
Single storey offices, workshop, toilets, mezzanine storage, folding shutter door
Plus annual service charge for estate maintenance
Size: 287 m² (3,088ft²) approx
Leasehold £13,000 per annum exclusive
Rateable value: £14,000
For further details contact Gillian Stratford on 01432 261520 or gstratford@herefordshire.gov.uk