Hereford Armed Forces events and campaigns
Events 2018
Armed Forces Week June 25 to 30
June 25 Raising of the flag across the county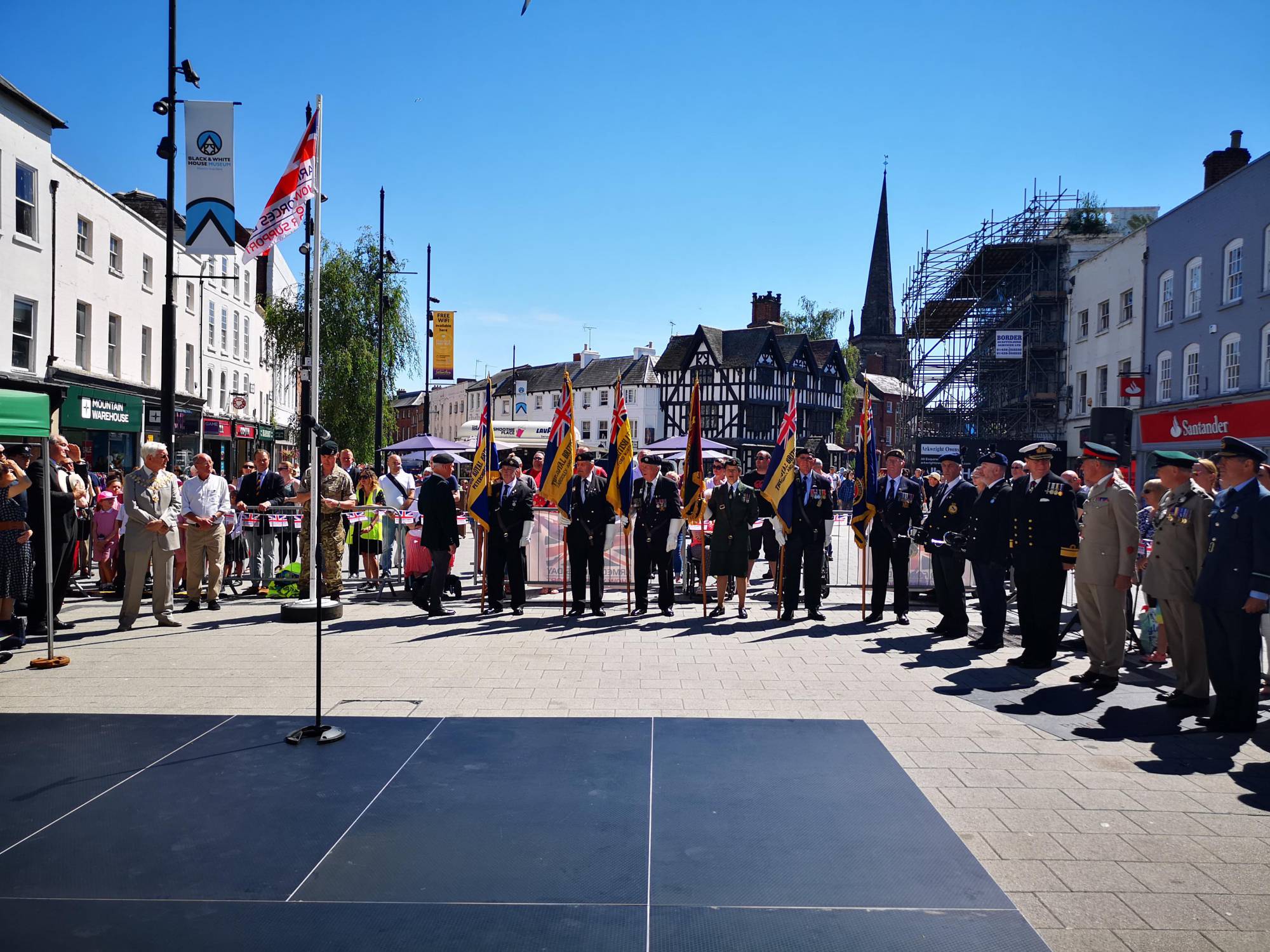 Flag raising in High Town, Hereford 2018
June 30
Leominster is privileged to be hosting Armed Forces Day this year on Saturday 30 June. There is a whole host of events taking place, beginning on Monday 25 June with a flag raising ceremony and signing of the military covenant, followed by daily activities leading up to a packed day of events on the Saturday. From 10am – 5pm events will include an RBL parade, stalls, fly over by a Lancaster bomber, guided trails, displays and much more.
One of the many highlights will be a charity concert at the Priority Church, Leominster, on Friday 29 June at 7pm.
The concert will feature the Marches Military Wives Choir, The Three Tenders, Keri Hoffman, Leominster Community Choir and The Herefordshire Junior Youth Choir.
More information can be found on the Armed Forces day Facebook page