LEGO® - Brick History Exhibition

LEGO® - Brick History takes famous moments from history and imagines them in LEGO® bricks - how many did you recognise?
From DNA and the Big Bang to Mozart, Martin Luther King and mobile phones, LEGO® artist Warren Elsmore and his team have created a celebration of our shared stories, struggles, and triumphs, made from everyone's favourite Danish toy.
The exhibition was at Hereford Museum and Art Gallery, Broad Street, Hereford HR4 9AU from 16 March to 18 May 2019.
City LEGO® Trail winners
The winners of the City LEGO® Trail prize draw are:
First prize donated by The Hereford Model Centre: Elpheen Darling
Second prize donated by Phillip Morris and Son: Harrison Haines
Third prize donated by The Entertainer: Arwen Jones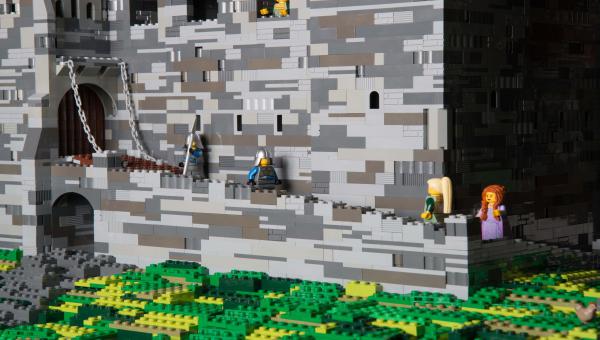 Detail from the castle
Supported by