Stay well, stay warm
It is important to look after yourself during winter as cold weather and winter conditions such as flu can be seriously bad for your health.
Protect yourself from flu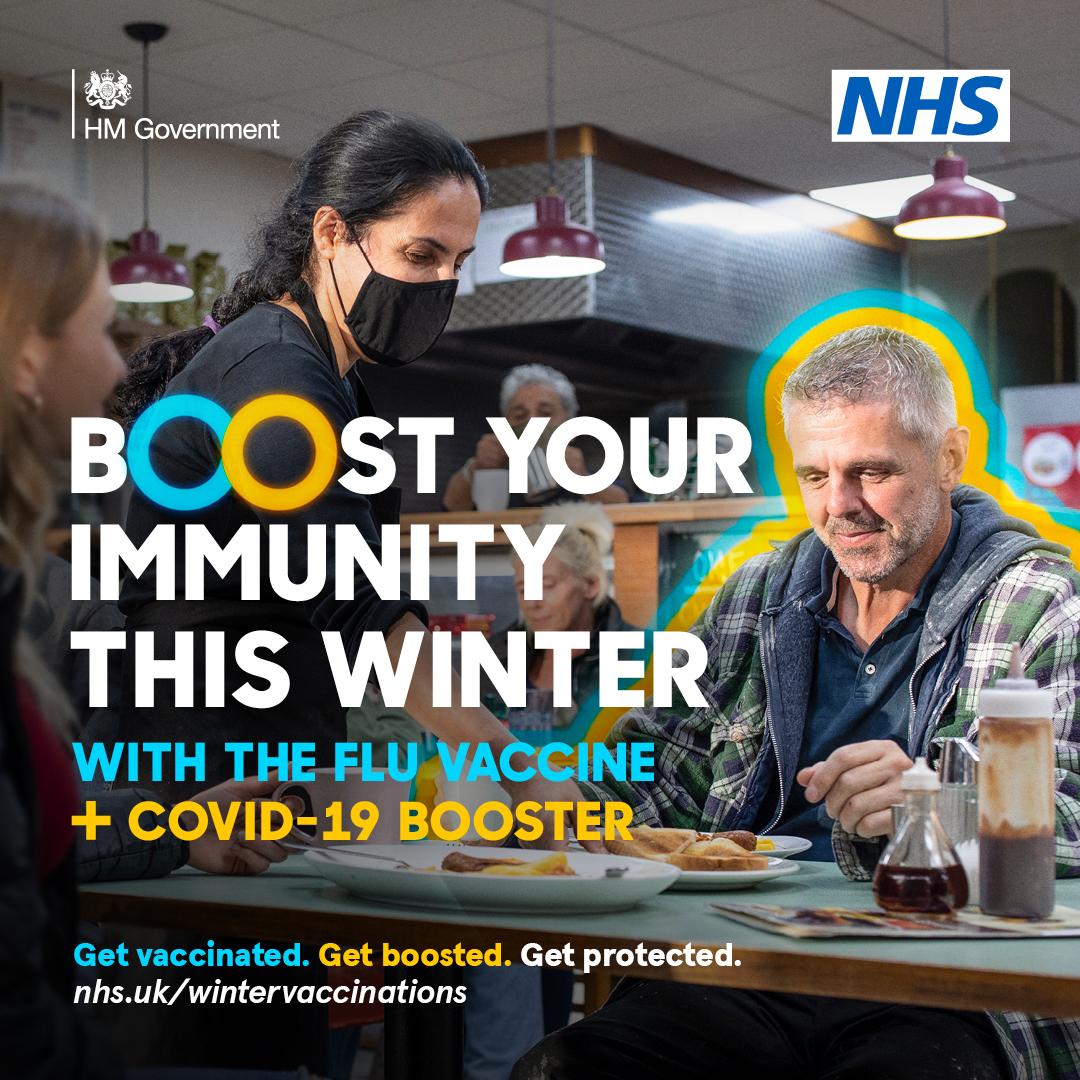 Flu vaccine and coronavirus (COVID-19)
Flu vaccination is important because:
If you're at higher risk from coronavirus, you're also more at risk of problems from flu
If you get flu and coronavirus at the same time, research shows you're more likely to be seriously ill
It'll help to reduce pressure on the NHS and social care staff who may be dealing with coronavirus
If you've had COVID-19, it's safe to have the flu vaccine. It'll be effective at helping to prevent flu.
The flu virus strikes each winter and it can be far more serious than you think. A free annual flu vaccine is available every year on the NHS to help protect adults and children at risk of flu and its complications.
The flu vaccine is given free on the NHS to people who:
are 50 and over (including those who'll be 50 by 31 March 2022)
have certain health conditions
are pregnant
are in long-stay residential care
receive a carer's allowance, or are the main carer for an older or disabled person who may be at risk if you get sick
live with someone who is more likely to get infections (such as someone who has HIV, has had a transplant or is having certain treatments for cancer, lupus or rheumatoid arthritis)
frontline health or social care workers
Children's flu vaccine
The children's flu vaccine is safe and effective. It's offered every year as a nasal spray to children to help protect them against flu.
Flu is caused by a virus. It can be a very unpleasant illness for children. It can also lead to serious problems, such as bronchitis and pneumonia.
Children spread flu easily. Vaccinating them also protects others who are vulnerable to flu, such as babies and older people.
The nasal spray flu vaccine is free on the NHS for:
children aged 2 or 3 years on 31 August 2021 – born between 1 September 2017 and 31 August 2019
all primary school children (reception to year 6)
all year 7 to year 11 children in secondary school
children aged 2 to 17 years with long-term health conditions
If your child is aged between 6 months and 2 years and has a long-term health condition that makes them at higher risk from flu, they'll be offered a flu vaccine injection instead of the nasal spray.
This is because the nasal spray is not licensed for children under 2 years.
The nasal spray vaccine offers the best protection for children aged 2 to 17 years. They will be offered the flu vaccine injection if the nasal spray vaccine is not suitable for them.
There is more information on the Children's flu vaccine page on the NHS website.
If you or someone you care for is eligible for the free annual flu vaccine, speak to your GP surgery or a pharmacist today. The best time to have a flu vaccine is in the autumn, from the beginning of October to the end of November, but don't worry if you have missed it, as you can have the vaccine later in winter. It's the single best protection against the flu each winter.
Visit the Flu vaccine page on the NHS website for more information.
Where to seek medical advice
At the first sign of a winter illness, even if it is just a cough or cold, visit your local pharmacy. Pharmacists are healthcare experts who can give you advice about all sorts of minor illnesses, right there and then. If you have an urgent medical concern but it's not a life threatening emergency contact NHS 111 first. This free telephone and online service is available 24/7 and can advise you on the best course of action.
Get your Covid-19 vaccinations and booster
Every person aged 12+ is now eligible for Covid-19 vaccination and most people aged over 18 are eligible for a booster dose.
You can get a booster dose if you had a 2nd dose of the COVID-19 vaccine at least 3 months ago,find out more information on our Vaccination webpages.
Staying warm this winter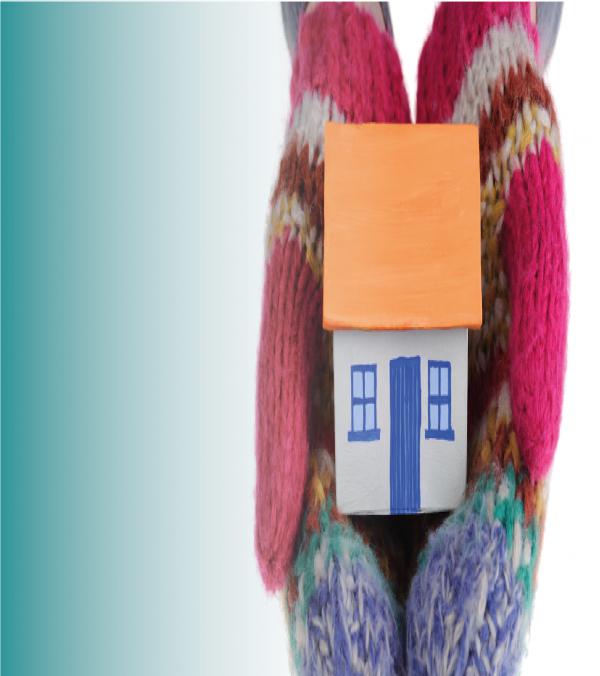 Even when temperatures don't seem extreme, cold weather can make you more vulnerable to some illnesses, so it's vital that you stay warm during the cold winter months.
Follow these tips to keep yourself and your family warm:
Ensure your house is heated to at least 18 degrees, especially if you have a heart or lung condition
Wear warm clothes both inside and outside of the home, several lighter layers are better than just a single heavy one
Have at least one hot meal a day - eating regularly helps keep you warm and make sure you have hot drinks regularly
Stay active and try not to sit still for more than an hour or so indoors
Use a hot water bottle or electric blanket to keep warm in bed - but don't use both at the same time
Order repeat prescriptions in plenty of time, particularly if bad weather is forecast. Ask your local pharmacy if it offers a prescription pick-up and delivery service
Stock up on cold and flu remedies for your home
Keep extra food items in the cupboard or freezer in case it's too cold to go shopping. You could do your food shopping online and get it delivered to your door.
The How to stay well in winter page on the NHS website has many useful suggestions on how to keep warm during this weather, including more information on keeping your home warm, help with heating costs and protecting your health.
Check on others
Check on elderly and vulnerable relatives and neighbours to make sure they:
Are safe and well
Are warm enough, especially at night
Have stocks of food and medicines so they don't need to go out during very cold weather
There may also be schemes providing extra help locally to those who might need it in winter, ask your parish clerk or go to your community website, if there is one, for details.
If you're worried about an elderly relative or neighbour, call the Age UK helpline on 0800 678 1602 (8am to 7pm every day) or contact adult social care.
Keep Herefordshire Warm scheme
It is vital that people can afford to stay warm and healthy in their own homes. By phoning 0800 677 1432, a team of trained energy advisors at Keep Herefordshire Warm can offer free energy efficiency advice that will help you stay warm and save money on your bills. The advice ranges from simple changes you can make, to helping you access grants for insulation or heating. They may be able to help you reduce your energy bills, switch to a cheaper energy tariff or supplier, or offer you a free home visit to advise you on ways to save energy.
The service has been providing free home energy advice since 2001, and covers all homes in Herefordshire. For information or advice, talk to a friendly energy advisor on 0800 677 1432, or visit Keep Herefordshire Warm.
Weather updates
Listen to local radio and TV weather bulletins during winter to keep up-to-date with the weather. As well as weather forecasts and severe weather warnings, the Met Office website also provides practical advice on how best to prepare for winter weather.