Coronavirus (Covid-19) cases in Herefordshire
Case numbers are produced daily from Public Health England figures.
Seven-day rolling rate of new cases by specimen date ending on ...
Cases in Herefordshire
Loading
Cases in Herefordshire per 100,000
Loading
Cases in England per 100,000
Loading
Herefordshire alert level
Loading
View our detailed weekly summary about the impact of Covid-19 in Herefordshire. It includes analysis of the published data on cases and deaths, as well as other statistics about numbers of tests carried out and the age profile of confirmed cases. It also incorporates other useful information, as it becomes available, about the wider impacts and vulnerabilities in the county.
View Covid-19 cases for this week by local area on a map, by entering your postcode.
See a national breakdown of coronavirus cases and more information on the Government's coronavirus data pages.
Alert levels
From 4 January 2021 the Government has announced a National Lockdown for the UK
You must stay at home. The single most important action we can all take is to stay at home to protect the NHS and save lives.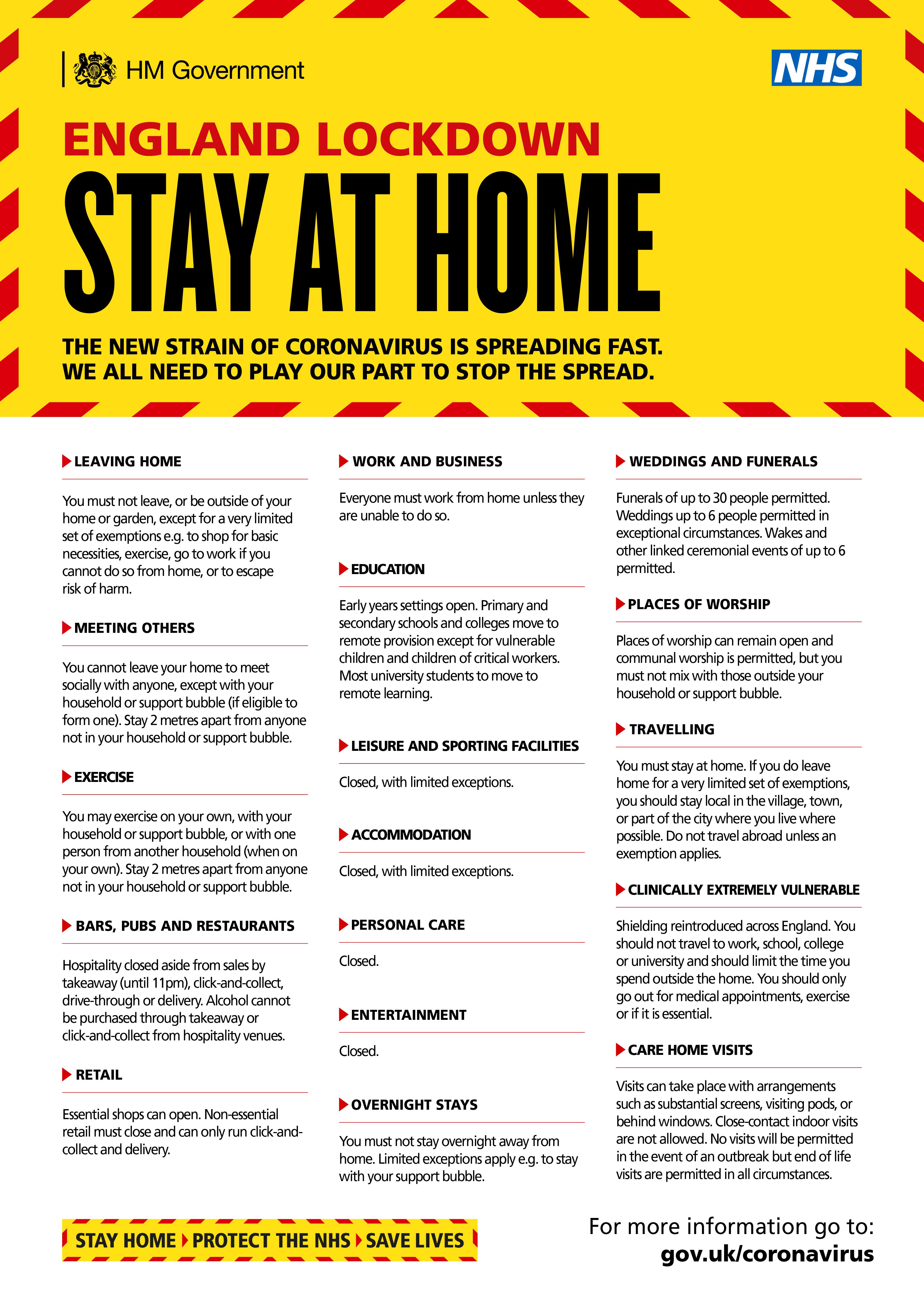 Roadmap
From 8 March, people in England will see restrictions start to lift, and the four-step Roadmap​ will begin, to offer a route back to a normal life, but only as long as we keep following the rules to keep us safe.
There are still three simple actions we must all do to keep on protecting each other:
Wash hands - Keep washing your hands regularly
Cover face - Wear a face covering in enclosed spaces
Make space - Stay at least 2 metres apart - or 1 metre with a face covering or other precautions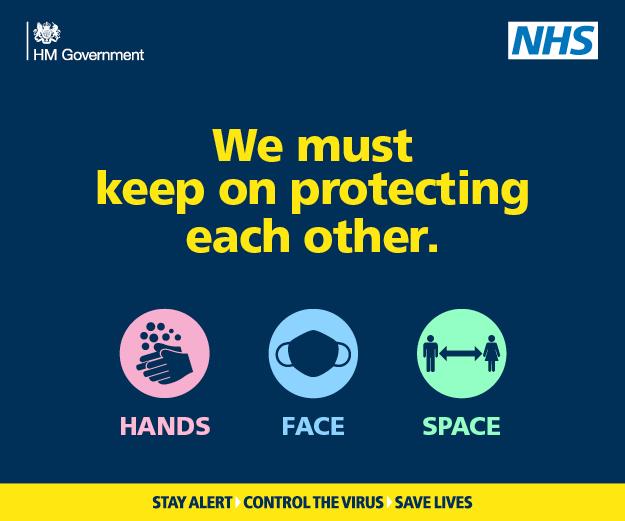 Test and Trace
Protect your loved ones. Download the app.
The new NHS Covid-19 app, now available to download for free in England and Wales, is the fastest way to see if you're at risk from coronavirus. The faster you know, the quicker you can alert and protect your loved ones and community.