Children and Young People's Partnership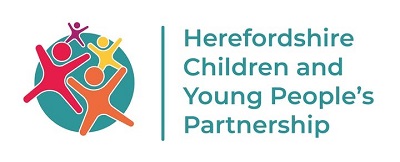 Herefordshire Council and its partners have the wellbeing of children and young people as a core priority. We are working hard together to deliver a high standard of care, education, opportunity and support to all our children and young people and to increase their understanding of living in our diverse communities.
The Children and Young People's Partnership is chaired by the Lead Member for Children and Families, with members including Herefordshire Council, NHS Herefordshire and Worcestershire Integrated Care Board (ICB), West Mercia Police and other agencies that work closely with children, young people and their families.
The partnership works closely with the Herefordshire Safeguarding Children Partnership , the Herefordshire Safeguarding Adults Board and the Community Safety Partnership to ensure a co-ordinated partnership response to key issues, including child sexual exploitation, abuse and neglect. In particular the partnership actions in 'Be safe' will support children and young people to keep themselves safe, and help families at the right time, through our Early Help provision.
Children and Young People's Plan
As a result of the input from children, young people and professionals, and a review of relevant local information, the partnership have developed a new five-year strategic plan, including four pledges that will drive their work.
The pledges are:
Keeping children and young people safe – Be safe
Improving children and young people's health and wellbeing – Be healthy
Helping all children and young people succeed – Be amazing
Ensuring that children and young people are influential in our communities – Be part of the community