Protect yourself
It is critical that everybody observes the following key behaviours:
HANDS - Wash your hands regularly and for at least 20 seconds.
FACE - Cover your face in enclosed spaces, especially where social distancing may be difficult and where you will come into contact with people you do not normally meet.
SPACE - Stay 2 metres apart where possible, or 1 metre with extra precautions in place.
Everyone must follow the latest guidance from the government on how to protect yourself and others from the coronavirus (Covid-19).
See the government's advice on what you can and cannot do at this time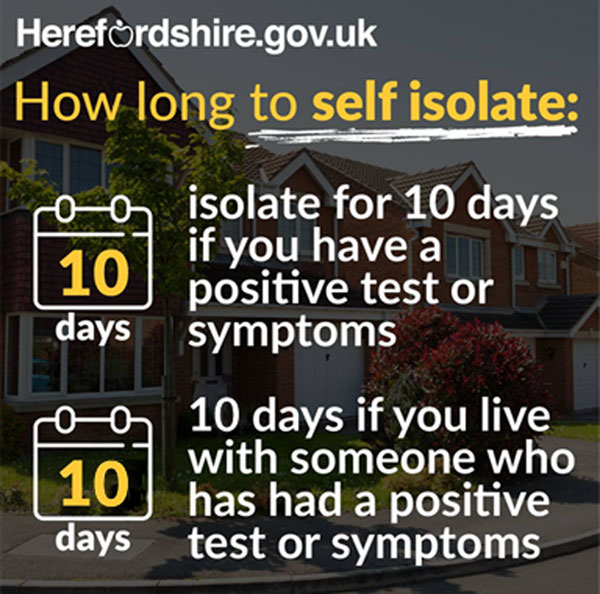 Make sure you keep:
Washing your hands more often - with soap and water for at least 20 seconds or use a hand sanitiser (minimum 60 percent alcohol content) especially when you blow your nose, sneeze or cough, eat or handle food
Keep 2 metres away from other people
Avoid touching your eyes, nose, and mouth with unwashed hands
Avoid close contact with people who have symptoms
Cover your cough or sneeze with a tissue, then throw the tissue in a bin and wash your hands
Clean and disinfect frequently touched objects and surfaces in the home
Wash your clothes regularly
If you can, wear a face covering in an enclosed space where social distancing isn't possible and where you will come into contact with people you do not normally meet. See more advice on face covering on the gov.uk website
See the latest coronavirus advice on the NHS website.
Social distancing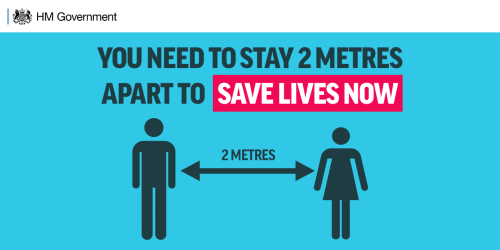 Social distancing measures are steps you can take to reduce social interaction between people. This will help reduce the transmission of coronavirus (COVID-19).
They are to:
Keep your distance from people outside your household
Avoid contact with someone who is displaying symptoms of coronavirus (COVID-19). These symptoms include high temperature and/or new and continuous cough
Avoid non-essential use of public transport when possible
Work from home, where possible. Your employer should support you to do this. Please refer to employer guidance online for more information. If you do have to go to work follow the advice given to you by your employer
Avoid large and small gatherings in public spaces, noting that pubs, restaurants, leisure centres and similar indoor venues are currently shut as infections spread easily in closed spaces where people gather together.
Avoid gatherings with friends and family. Keep in touch using remote technology such as phone, internet, and social media
Use telephone or online services to contact your GP or other essential services
Everyone should be trying to follow these measures as much as is practicable.
We strongly advise you to follow the above measures as much as you can, and to significantly limit your face-to-face interaction with friends and family if possible, particularly if you are clinically vulnerable:
Clinically vulnerable people are those who are:
Aged 70 or older (regardless of medical conditions)
Under 70 with an underlying health condition listed below (that is, anyone instructed to get a flu jab each year on medical grounds):
chronic (long-term) mild to moderate respiratory diseases, such as asthma, chronic obstructive pulmonary disease (COPD), emphysema or bronchitis
chronic heart disease, such as heart failure
chronic kidney disease
chronic liver disease, such as hepatitis
chronic neurological conditions, such as Parkinson's disease, motor neurone disease, multiple sclerosis (MS), or cerebral palsy
diabetes
a weakened immune system as the result of certain conditions, treatments like chemotherapy, or medicines such as steroid tablets
being seriously overweight (a body mass index (BMI) of 40 or above)
Pregnant woman
To report a social gathering:
Complete the online reporting form
Phone 01432 261761 - Monday to Friday 9am to 4.15pm
Your complaint will be passed to the duty officer patrolling that area of Herefordshire and we will liaise with police colleagues regarding visiting the location in order to disperse the crowd. If necessary fines will be issued to ensure compliance of the regulations.
Be scam aware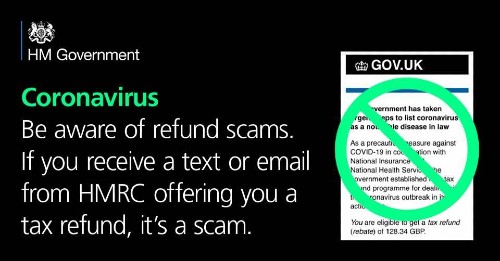 Be vigilant against coronavirus scams.
We are warning the public to be extra vigilant and be wary of scams related to coronavirus (Covid-19).
These scams could take many forms and might take the form of pension transfers, high-return investment opportunities or health insurance supplements.
To help protect yourself you should:
Reject offers that come out of the blue
Get the company's name and establish their credentials using the FCA's Financial Services Register
Beware of adverts on social media channels and paid for/sponsored adverts online
Do not click links or open emails from senders you don't already know
Be wary of promised returns that sound too good to be true
Take your time to make all the checks you need, even if this means turning down an 'amazing deal'
Do not give out personal details (bank details, address, existing insurance/pensions/investment details)
Seek financial guidance or advice before changing your pension arrangements or making investments
There is further advice on the FCA's ScamSmart website about how to protect yourself. If you suspect you may have been contacted in what could be a scam, you can make a complaint to the Insolvency Service or call Action Fraud straight away on 0300 123 2040.