Helping children understand and cope
It seems that the world is changing day by day, and it can be confusing, frustrating, and even terrifying for us and our children.
Some tips to help your children through this time are:
Be honest. Answer your children's questions
Be comforting and supportive
Adopt a new routine
Limit social media and unmonitored access to the news
Look for the helpers and how people are coping in a positive way. Find hope
Supporting children and young people's mental health and wellbeing
All children and young people are different, but there are some common ways in which different age groups may react to a situation like the coronavirus (COVID-19) pandemic. Understanding these may help you to support your family. The common reactions to distress will fade over time for most children and young people, though could return if they see or hear reminders of what happened.
If you are worried about your child getting upset there is new guidance on the GOV.UK website on supporting your child and some great advice on the NHS website for talking to young children and to teenagers.
Kooth is a new, anonymous, confidential, safe, online wellbeing service offering counselling, information and forums available for young people in Herefordshire. You can contact the service every day of the year:
Between 12 noon to 10pm (Monday to Friday) or
Between 6pm to 12 midnight (Saturday and Sunday)
You can log on by smartphone, laptop or tablet.
Kooth - Free, safe and anonymous online support for young people from XenZone on Vimeo.
Herefordshire Strong Young Minds (SYM) programme is designed to improve the mental health and wellbeing of young people in Herefordshire. SYM works with young people (10 - 26 yrs), their parents/carers and professionals and is assisted by young project champions supporting their peers and raising awareness within their communities. Young people can refer themselves, or someone can request support for them
Support for different age groups
For infants to 2-year olds
Infants may become more easily distressed. They may cry more than usual or want to be held and cuddled more.
For 3 to 6-year olds
Preschool and nursery children may return to behaviours they have outgrown. For example, toileting accidents, bed-wetting, or being frightened about being separated from their parents or carers. They may also have tantrums or difficulty sleeping.
Nosy Crow have produced a downloadable book on Coronavirus for Children which will help explain the pandemic to them.
You can also click on the cover image to view the book as a digital publication.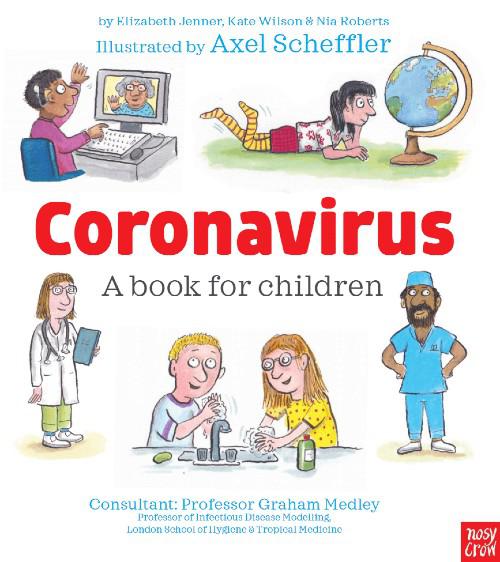 There is also a nice guide for younger children to view online from John Burgerman by Oxford University Press
or click on the image below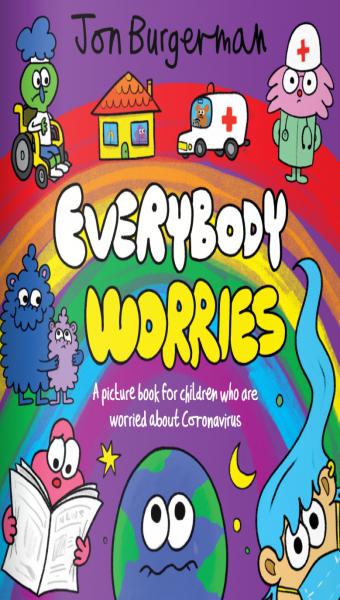 For 7 to 10-year olds
Older children may feel sad, angry, or afraid. Peers may share false information but parents or carers can correct the misinformation. Older children may focus on details of the situation and want to talk about it all the time, or not want to talk about it at all. They may have trouble concentrating.
For preteens, teenagers and students
Some preteens and teenagers respond to worrying situations by acting out. This could include reckless driving, and alcohol or drug use. Others may become afraid to leave the home. They may cut back on how much time they connect with their friends. They can feel overwhelmed by their intense emotions and feel unable to talk about them. Their emotions may lead to increased arguing and even fighting with siblings, parents, carers or other adults. They may have concerns about how the school closures and exam cancellations will affect them.
If you or someone you know needs help for a mental health crisis, or breakdown, you should get immediate expert advice and assessment. In an emergency, call 999.
It's important to know that support is available, even if services seem busy at the moment. NHS urgent mental health helplines are for people of all ages. You can call for:
24-hour advice and support – for you, your child, your parent/carer, friend or someone you care for
help to speak to a mental health professional
an assessment to help decide on the best course of care
You can find a local NHS urgent mental health helpline (England only) . Please note that there may be different numbers for your home and university areas so make sure you check which number to call.
You can also contact the following free listening services from the voluntary sector:
If you are experiencing thoughts of suicide, phone Hopeline UK on 0800 068 41 41, or text them on 07786 209 687 between 9am – 10pm weekdays, 2pm – 10pm weekends or email pat@papyrus-uk.org
Call the CALM helpline on 0800 58 58 58 between 5pm and midnight
Home learning resources
We have a list of useful home learning resources to keep your children's brains active while they are at home, and to support learning from home. Also look online for free virtual tours of local zoos, museums events and opportunities to attend virtual music events.
Herefordshire libraries also have a page of online resources for families.
If you are worried about your child's safety online then there is new guidance on the GOV.UK website on staying safe online. Also 'Think You Know' are releasing fortnightly activity packs for parents to do with their child to support their safety online. The packs are aimed at children from aged 4 to 14+ and are available on the Think You Know website. There is also a wealth of information and advice for parents and carers on the website around internet and gaming safety.