Stay SafeHere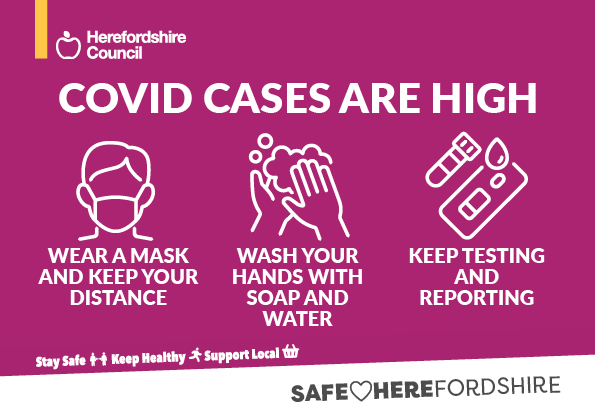 As we head into winter, it is more important than ever that we continue to keep Herefordshire safe from Covid-19.
Rates are currently high in Herefordshire, so it is important that you continue to follow this advice:
Wash your hands regularly with soap and water
Wear face coverings, especially in crowded areas, and give people plenty of space
Make sure there's good ventilation in indoor spaces
Test regularly
Take up the offer of the Covid and flu vaccinations
Let's keep life moving
Testing
Make sure you get tested regularly even if you have no symptoms, to help stop the spread, and protect the more vulnerable in Herefordshire.
There are pop up testing sites across the county where you can pick up a kit or get tested there and then.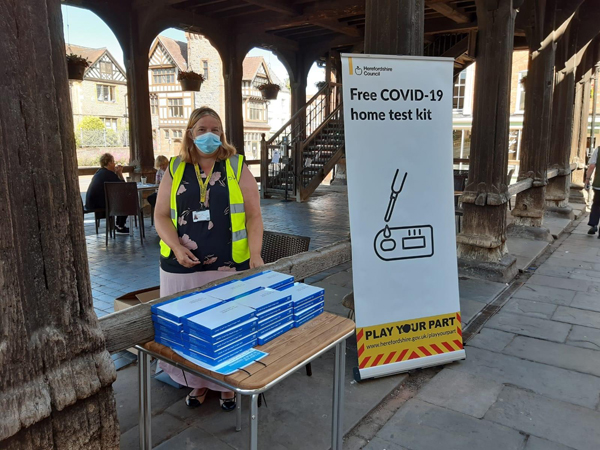 Covid-19 vaccination
If you are 16 or over, make sure you 'grab a jab' when you are offered the vaccine by your GP.
You can also find out information about who is eligible for a booster vaccination and how to book.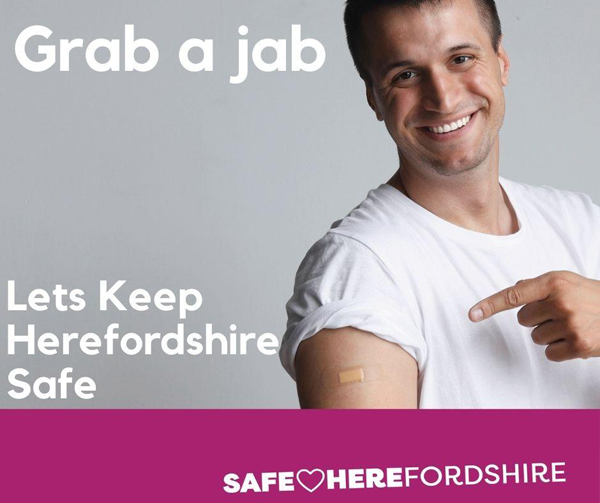 Winter vaccinations
Look out for your vaccine invite. There is more information on the NHS winter vaccinations website.