Staying at home
We understand that social distancing and social isolation can have a huge impact on all our health and wellbeing.
You may be worried about the coronavirus outbreak and the impact it will have on your life. This could be having to stay at home or avoiding other people.
You may start to feel bored or frustrated and miss other people. You may feel low, worried or find it difficult to sleep.
At times like these, it can be easy to fall into unhealthy patterns of behaviour which can make you feel worse.
Home isn't always a safe place for everyone. If you are concerned about someone you think is being abused, or you are being abused please call 01432 260715. If there is an immediate danger - then call 999.
Top tips for good mental and physical health
There are simple things you can do for your mental and physical health that will help, including:
Exercising at home - Halo Leisure have provided online workouts, whatever your age or your fitness level
Spending time doing things you enjoy - this might be reading, cooking, radio and TV
Eating healthy and well-balanced meals, drinking enough water, exercising regularly, and trying to avoid smoking, alcohol and drugs
Opening your windows or going into the garden for fresh air and natural sunlight
Going for your daily walk outdoors - this is fine but remember to stay more than 2 metres from other people
If you are unsure about what you can and can't do the government have some FAQs on their website to help you.
Money worries
It's important to make sure that you get all the help that you're entitled to. The Citizens Advice website can give you information on benefits and tax credits if you are working or unemployed, sick or disabled, a parent, a young person, an older person or a veteran. There is also information about council tax and housing costs, national insurance, payment of benefits and problems with benefits.
Our Financial support page gives options for financial support you may be eligible for if you are having difficulty paying Council Tax, rent or business rates.
Stay connected
If you can, get support from your friends, family and community during this time. If you're feeling worried or anxious, talk to them about how you are feeling.
Remember it is OK to share your concerns with others you trust and in doing so you may end up providing support to them too. Or you can use a NHS recommended helpline.
Keeping connected with friends, family and your community during this time will help to boost your wellbeing.
Stay in touch over the phone, by post, or online. Let people know how you would like to stay in touch and build that into your routine.
If you are not used to connecting with people online here are some handy guides to some of the ways you can connect:
Entertainment
Podcasts are a good way to access a whole variety of information, from radio and news broadcasts, to your favourite tv programme. There is a good explanation of podcasts and how to access them on the Age UK website.
Herefordshire Library eBooks are free and available online. They can be easily viewed on any mobile device, tablet or laptop. They also have a whole range of other things you can do online on their online resources page, from practising for your Driving Theory test, to exploring the fascinating Herefordshire History project - a wonderful collection of archive images, historic newspapers and other local resources illustrating the history of Herefordshire.
Free online parenting courses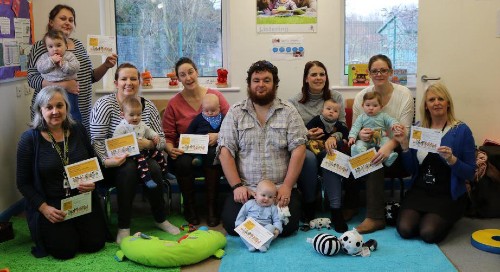 These free online courses, funded by Herefordshire council, are designed to help you if you are looking after a child aged from birth to 18.
They are for parents, grandparents, carers and foster parents, families and friends.
There are four courses available
Understanding pregnancy, labour, birth and your baby
Understanding your baby
Understanding your child
Understanding your teenagers brain
To register for an online course visit the In our place website, select 'Register' from the top right hand corner, and use the access code: APPLEHERE, then select the courses you wish to take
If you experience any difficulties trying to access the courses, technical support is available Monday to Friday from 9am to 5pm on 0121 296 4448 or email solihull.approach-parenting@heartofengland.nhs.uk