LEADER case studies
These are some case studies of successful projects funded through the Herefordshire LEADER programme and supported by Herefordshire Council. The case studies show how this funding has helped a variety of new and existing small and micro businesses in rural Herefordshire.
Moreton Wood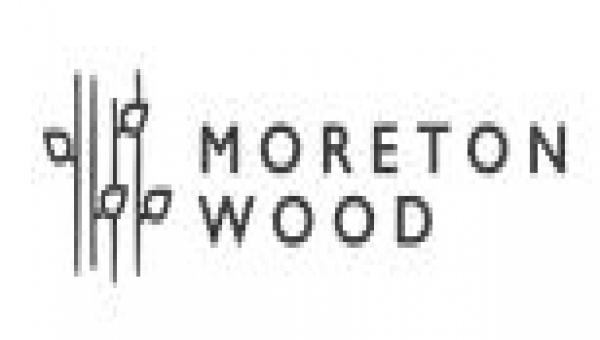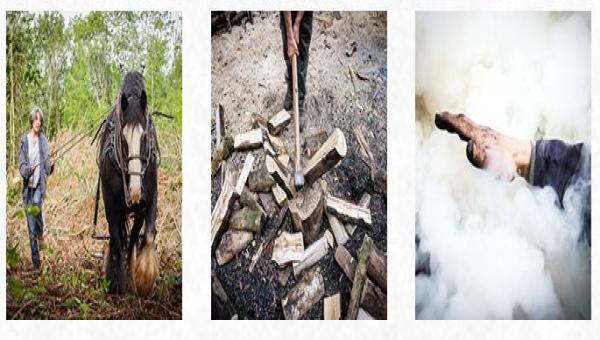 How did you find out about the LEADER programme?
We found out about the LEADER programme initially through Hereford Rural Hub and gained further information from the Rural Business Advice Day.
What did you apply for funding for?
We applied for funding for a hydraulic mobile sawmill for use in our woodland business. We wanted to add value to the conifer we fell and extract by turning it into sawn timber to use in building.
How much funding did you receive?
We received £8,900.
What has the funding enabled you to do?
We've been able to buy a Lumbermate HD36 hydraulic mobile sawmill and therefore develop a new product for our business.
What has been the impact on your business and on the wider community?
The impact on our business has been good. We have started producing sawn softwood timber plus some sawn hardwood timber. We have begun to develop a new product for our business.
How have you found the experience?
The application form was difficult and nerve wracking. We received great help and support from Dawn Turner and Deborah Baker from Herefordshire Council's Regeneration Programmes team.
Any tips or advice on the process?
Stick with it and don't give up hope!
Having said that we did have to weigh carefully the amount of time it would take for us to complete the application process against the chances of being successful. It was a lot of time for us to give up if nothing came of it. Dawn and Deborah from Herefordshire Council were very encouraging and kept us informed all the way. We are really glad we did go through the process and are very very grateful for the grant. The mill will really help our business.
Thank you, Paul and Jo.
Have a look at the Moreton Wood website for events and courses as well as our beautiful hand made products or sign up for our newsletter if you would like to keep in touch with opportunities and events in the woods.
---
Caplor Farm Glamping Pods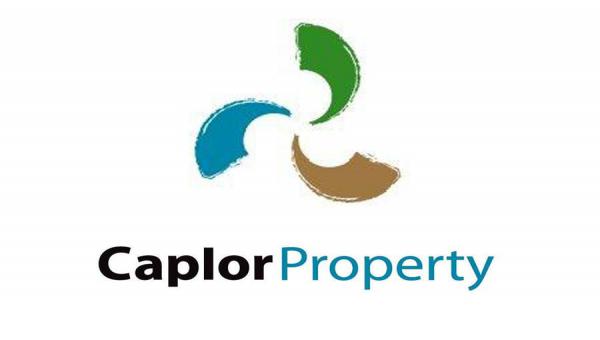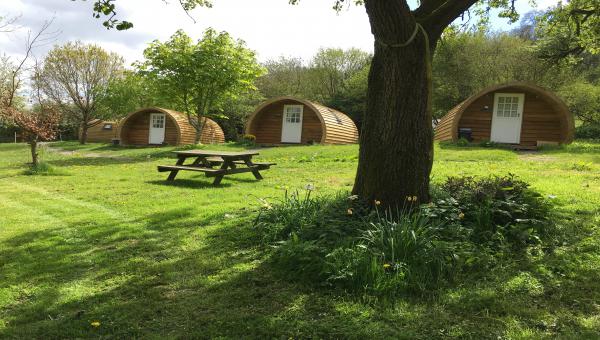 Traditional farming has become increasingly challenging. We're always looking for opportunities to use existing resources in a more efficient and effective way. We've done that through addressing the need for student accommodation and contributing to rural tourism in the beautiful surroundings of Fownhope, an Area of Natural Beauty.
What did you apply for funding for?
Specifically the siting of five eco-friendly timber pods with en-suite bathroom and cooking facilities which will enhance our current touring caravan offering for students and a luxury 'home from home' glamping experience for visitors. The dovetailing of student and visitor usage will maximise a sustainable revenue stream and provide a much needed, all year round season.
It was essential for us to present purpose built student accommodation as a solution to problems in the wider housing market rather than creating new ones. Issues such as car parking, noise and other anti-social behaviour can all be minimized by active management of a small scale project, in a way that Houses of Multiple Occupancy can't. For students separated by distance from families, now live in relative close proximity to each other, creating a community feel which will further improve their learning environment and sense of belonging.
The eco pods also provide a unique experience for tourists as there are little availability of similar opportunities in the county with many people encouraged to stay in Herefordshire when they usually wouldn't consider traditional under canvas camping. With the very popular Wye Valley Walk meandering through our site, Caplor Farm is ideally situated to provide fantastic rural attractions to visitors.
There is a belief that for tourism to be truly rural, it must live up to the sense of perceived rurality that holidaymakers hold on to when thinking about country retreats. Once rural tourism is established in a community, the positive results can be quite far reaching. Facilities within these locations can be improved with new developments that cater for incoming tourists and transport links are often enhanced to meet the greater demand, meaning remote communities are no longer so remote.
The farm also benefits from a vast array of solar PV installations as well as a working wind turbine and a pellet and log boiler biomass system. Visitors will have an opportunity to roam freely around the site in order to see renewable energy systems at work. Collaboration with our award winning energy business have allowed for an enhanced visitor experience.
How did you find out about the LEADER programme?
We found the LEADER support programme through Herefordshire Council's website when researching suitable funding opportunities available to rural businesses. The LEADER team was very flexible and provided a great level of support from outline to final application.
How much funding did you receive?
£29,000.
What has been the impact on your business and on the wider community?
The LEADER investment at Caplor has already lead to the creation of one full-time employee within the tourism and accommodation sector. There's the potential for another part-time employee as further growth is established.
As the business has been in operation since 1923, we believe this proves a history of continually thinking long term. The level of LEADER investment and that of our company will ensure that a sustainable model is maintained to remain self-financing and providing jobs and accommodation for years to come.
For further information visit the Caplor Glamping and Lodges website or the Glamping pods Facebook page.
---
Little Barn Hydrotherapy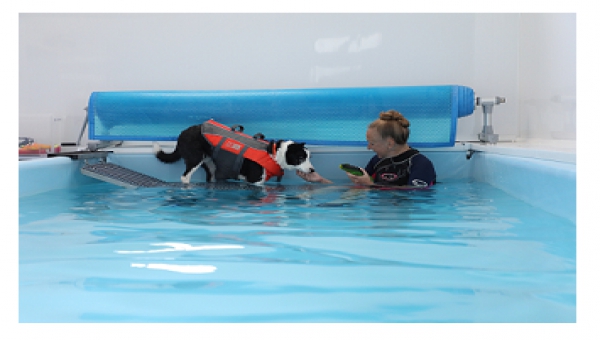 How did you find out about the LEADER programme?
Having taught children with special needs for 25 years and returning home to Hereford after living in Berkshire, I was at the job centre when I was introduced to the New Enterprise Allowance and although I was unable to use this they gave me information about the LEADER programme.
What did you apply for funding for?
I had already decided I wanted a career change and Ziggy who is my border collie with muscle wastage in his head and osteoarthritis in his spine was my inspiration for setting up a dog hydrotherapy pool in Hereford. My husband and I had bought a cottage and I applied for funding to convert the small barn next to the house into a canine hydrotherapy centre.
How much funding did you receive?
I received just over £29,000
What has the funding enabled you to do?
The funding has enabled me to convert a disused farm building into a modern hydrotherapy centre for dogs to use in Herefordshire. We are a brand new swimming pool designed for dogs in Hereford that can help with:
Support for physical conditions such as ligament damage, hip dysplasia
Pre-operative muscle toning
Post-operative rehabilitation
Osteoarthritis
Weight loss
Neurological conditions
Fitness swimming for agility and fly ball dogs
General fun and fitness swimming
Puppy swimming
What difference has the funding made, i.e. what has been the impact on your business?
The funding has made my dream a reality and the building has far exceeded what I had hoped for. Like many projects, building work costs more than initially thought. We had enough money in place to do a basic conversion, but the funding has enabled us to change the sheet roofing, put in new floors, insulation and to quote a recent visitor 'to build a professional business'.
I now have a new business that I am very proud of and excited to share and help as many dogs and their owners in Herefordshire that I can.
How have you found the experience?
To be honest I found the experience rather difficult and initially very daunting. I coped by completing the form in small parts and setting myself individual targets to achieve.
The form however made me really think about my business plan and made me concentrate on areas that I perhaps had not thought about.
The whole process while not being easy has also given me personally a great boost to my confidence. To find out that other people believed in my ideas and were prepared to back and support me is beyond words.
Finally, I would like to thank Debbie and Dawn at Hereford LEADER, who have been available either by email or in person to quietly give me support or direction when I was finding the process challenging.
For more information, please visit Little Barn Hydrotherapy
---
Find out more about the LEADER grants programme