Hereford Crematorium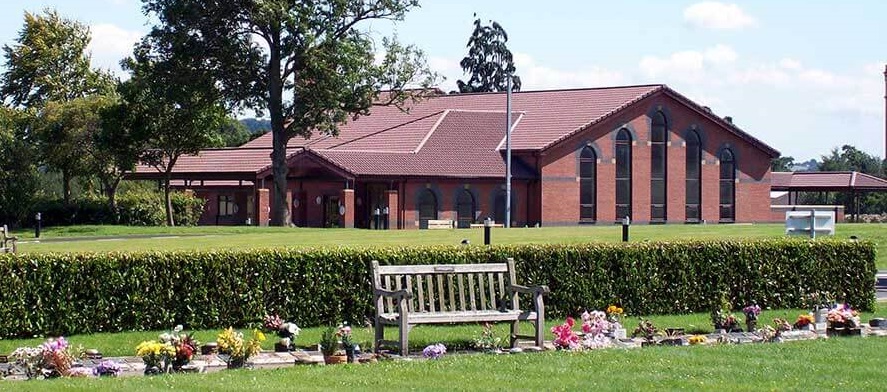 Hereford Crematorium is in a peaceful spot with far-reaching views across Hereford, located on Westfaling Street adjoining Hereford Cemetery.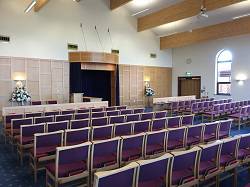 The crematorium is fully accessible with ample parking. The chapel can seat up to 120 people with additional standing room. There is an organ, a digital sound system with a large library of music and two professional display screens for photo or video tributes.
We are also able to offer a live web link to relatives or friends who are unable to attend the service. This can be requested through your funeral director. See more details about the Crematorium facilities.
Service times at the crematorium
| Type of service | Days available | Times |
| --- | --- | --- |
| Direct cremation (no service or mourners present) | Monday to Friday | 8.15am |
| 30 minute service in the chapel | Monday to Friday | 8.45am and 9.30am |
| 45 minute service in the chapel | Monday to Friday | 10.15am, 11.15 am, 12.15pm, 1.15pm, 2.15pm, 3.15pm, 4.15pm |
| 45 minute service in the chapel | Saturday | 10am and 11am |
We do not have a permanent organist so if required, this must be arranged by the funeral director.
The chapel within the cemetery grounds has been converted into The Chapel Florist and Tea Rooms. You can book this facility for funeral teas.
For further information on any of the above, please contact the crematorium office.
Opening times
Crematorium and cemetery grounds
Summer opening - 1 April to 31 October - 9am - 8pm every day
Winter opening - 1 November to 31 March - 9am - 5pm every day
Book of Remembrance Room
Open every day 9am to 5pm
Crematorium office
Open Monday to Friday 9am to 4.30pm
Download a map with address and directions/instructions to Hereford Crematorium
Cremation forms
Bereavement services contact details
Address:
Crematorium Office, Westfaling Street, Hereford HR4 0JE
Send Email